Roanoke for generations has been known as a charming city - "The Star City of the South" - with friendly people and safe streets. When TV news brought images of rioting and mass crime in larger urban areas in other parts of the nation, many here would utter a...

In the past, most businesses required employees to work under the same roof, and this worked perfectly well for decades. However, in recent years...
In recognition of National Preservation Month, the Roanoke Valley Preservation Foundation (RVPF) announced the 2023 Endangered Sites List at the dedication of the Persinger...
That's a very rough estimate of American colonial soldiers who were killed, died from disease, or died as prisoners of war, in the struggle...
Given a choice between an energy future that is a) dependent on generation using sun, wind or falling water, or b) dependent on thermal...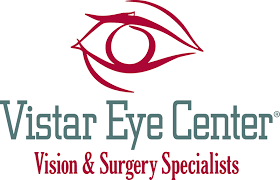 The Don Holliday Memorial Scholarship Tournament Board of Directors is pleased to introduce Garrett Sexton as the 37th recipient of the Don Holliday Memorial Scholarship. Some notes on our winner: Academics: 3.74 GPA, William Byrd HS Southwest VA Regional Science Fair Winner (1st Place) VA state science fair Medalist (4th place) Engineering Intern at Froehling & Robertson Inc. Will attend Virginia...
Virginia is a state that has sport at its center, despite the fact that no NFL team calls Virginia home! If you live in the state and are a nut for all things sport, then this is a great place to catch all sorts of live events. If you're itching to go, but don't...
When funded, varsity football will return to Roanoke for the first time since 1942. The Roanoke College Board of Trustees voted Thursday to support a proposal by President Frank Shushok Jr. to reinstate football as a varsity sport and add varsity cheerleading and marching band co-curricular programs. The proposal was approved on the condition that...