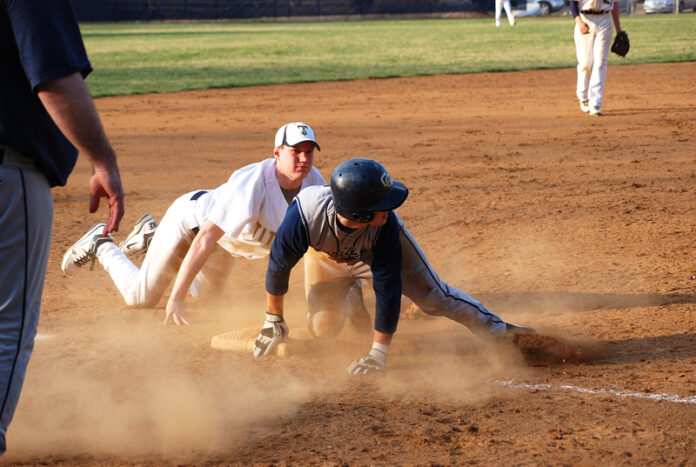 by Bill Turner
Down 6-0 after two innings, the Hidden Valley bats caught fire as the Titans rallied for the 13-7 win Tuesday afternoon.
Hidden Valley plated five runs in the bottom of the third and added four more in the decisive fourth to improve their record to 3-0 on the season. The Titans have scored ten or more runs in each victory.
Chris Ferguson had four hits for Hidden Valley including a homer to deep center in the fourth. Nick Ratliff added four hits and 6 RBIs in the Titan offensive attack.