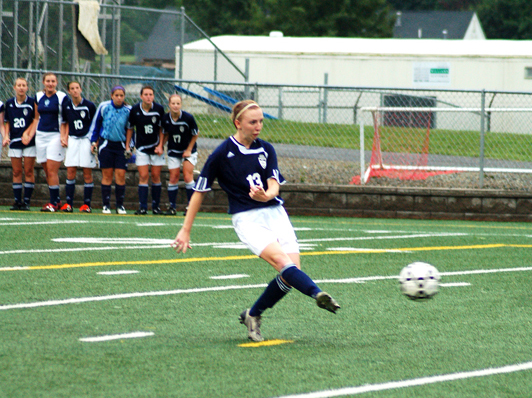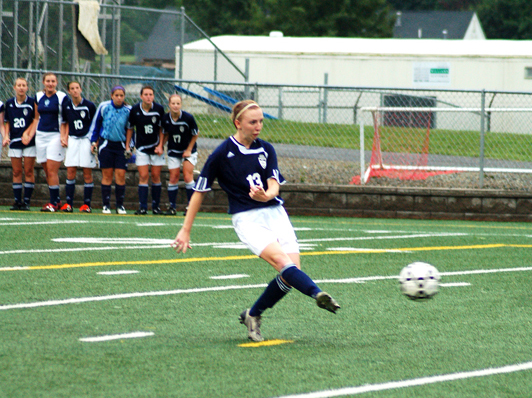 The Hidden Valley girls soccer team was looking for a break Friday night in the Region IV final played at Dwight Bogle Stadium against perennial powerhouse Blacksburg. The Bruins had defeated Hidden Valley twice during the regular season, and although both teams were assured of a state quarterfinal game against a Region III team, home field was at stake for the winner of this one with the loser having to travel.
Blacksburg trailed 2-1 after the first half, but fought back with a second half score to end regulation tied 2-2. Two five-minute overtime periods and two five-minute sudden death periods produced no scoring, so the match reverted to five rounds of penalty kicks to decide the winner.
Hidden Valley goalkeeper Lindsey McDole made outstanding saves on two of the first four Blacksburg tries from point-blank range. Hidden Valley connected on three of its first four attempts with Claire Sibley, Andrea Troia and Kendall Lynch finding the net. When Titan junior Liz Stump opened round five with a bullet past Bruin goalie Kelsey Fuller, Hidden Valley locked up the win and the celebration began.
Story and photo by Bill Turner