As Roanoke County follows the pattern of most of Southwest Virginia and the Southeast US, an increasing number of voters are pulling the lever for Republican candidates. Examples abound. In the historic November 2021 elections, the GOP ticket led by Glenn Youngkin bested the Democrats led by former Governor Terry McAuliffe by about a 2 to 1 margin.
With the early retirement of former Clerk of Court Steve McGraw on February 1, Roanoke County now has only one Democrat office holder: Commissioner of the Revenue Nancy Horne, 78, who has held that office for decades and will face GOP challenger Jason Peters this fall.
For Republican officeholders, however, the seemingly weakened threat from Democrats does not diminish another peril: other GOP hopefuls challenging incumbents in the primaries that usually occur in June before the general elections.
That drama is now playing out in the sprawling Glenvar District on the Roanoke County Board of Supervisors as Salem Pastor Tom McCracken, who has a Doctorate in Education, has announced this week his intention to challenge incumbent Martha Hooker for the GOP nomination. The victor of that primary will have his or her name on the ballot in November. Including rural Catawba and Mason's Cove, the Glenvar District is the largest geographically of the County's five seats.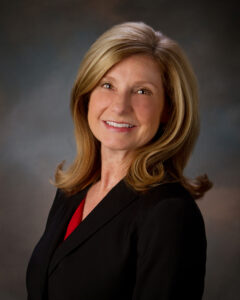 Martha Hooker has represented the Glenvar District for eight years and has announced her re-election bid for this fall. As reported here, Hooker is now the Board of Supervisors (BOS) chairman and along with the other BOS members has established a reputation for quiet competence. The County's no-nonsense, headline-averse approach has stood in stark contrast to Roanoke City, where many members of council have been embroiled in controversy and scandal such as Joe Cobb's (D) $658 steak and swordfish dinner imbroglio or Mayor Sherman Lea Sr.'s (D) involvement in the Parole Board's illegalities. 
On April 13, Del. Salam "Sam" Rasoul (D-Roanoke) announced that Roanoke City now has the scandalous reputation for the second-highest rank of non-fatal drug overdoses in the nation.
In Roanoke County, Dr. McCracken announced his candidacy at noon on Monday, April 10 at Glen Cove Elementary School. A portion of his announcement is as follows:
"Behind me is one of two elementary schools in Roanoke County that were constructed over 50 years ago which have seen no major renovations since. Glenn (sic) Cove Elementary still includes an outdated open concept classroom that we know now is not indicative to a viable learning environment for our current student demographic. In addition, with the rise of school shootings — there were over 50 in 2022, the most ever reported in a single year — we know our staff and students are in danger(….)  I don't want our County staff at risk and I most certainly don't want anyone's child in danger.
"I was told by Mrs. Hooker that the Board of Supervisors has been more generous in financially backing Roanoke County Public Schools than ever, and that plans were to offer more financial assistance in about 10 years to address these school issues. At that point, since no progress was made in that meeting, I decided to announce my candidacy.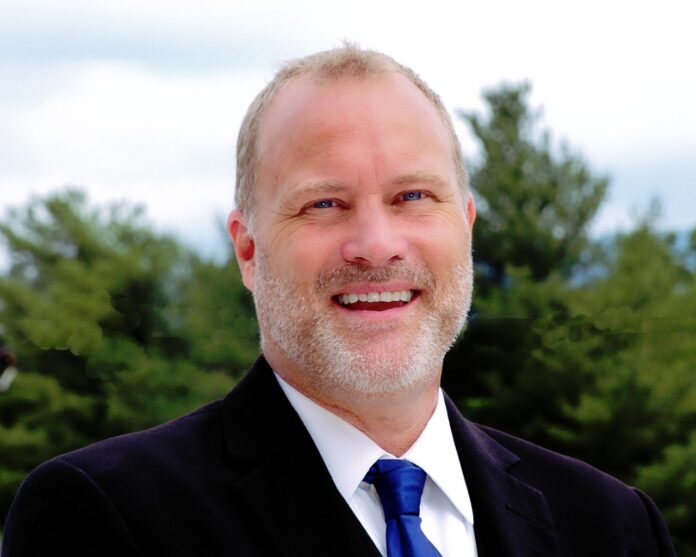 "As to accountability for high academic standards: today the majority of school board members stand behind me, and those here today and many unable to be here to pledge their support; believing I will support and empower THEM, central office staff, our educators, children and their families. I believe with more than 40 percent of our budget dogeared for our educational infrastructure and instruction, we need an educator on the BOS. I have been a licensed teacher, I've taught for Roanoke County, Roanoke City, and the City of Salem for almost 20 years in addition to teaching at the college and university level, and my doctorate is in Education.
McCracken is not the only educator in this race. Mrs. Hooker is a retired Roanoke County teacher.
Mrs. Hooker supplied the following statement to The Roanoke Star: "I have been honored to represent the Catawba District on the Board of Supervisors for eight years and our citizens know me. I have taken a commonsense approach to the major issues facing Roanoke County such as: taxes, schools, public safety and economic development.
"We consistently lower tax rates (even again yesterday), we increase revenues to the schools annually ($8.7 million new money this year and a plan for $130 million for CTE school and two outdated elementary schools), we continue to invest in our public safety (law enforcement and fire and rescue), and have brought in over $190 million in new investments last year!
"I enjoy interacting with citizens and following up with their concerns and questions in a timely manner. The people of Roanoke County know me and our family."
The Roanoke Star also asked both candidates for an explanation as to why Roanoke County charges a property tax of $1.06 per $100 assessed value while all the surrounding counties have rates much lower. For example, Bedford County's tax is only 50 cents per $100, with a push there to drive it even lower. For example, Bedford and all the other rural counties around the Roanoke Valley maintain school systems, libraries, first responders, etc.
Mrs. Hooker's response was: "Roanoke County operates more like a city than a typical county. We put a high value on safety in our community with a robust police department. We deliver services such as trash pickup; we have community libraries; our schools are consistently highly rated; a growing broadband network connecting over 2000 new families this year. But one of the most important differences is when you call 911, you can depend on our fire and rescue. We have personnel and who will attend to you in your hour of need!
"Our citizens have grown to expect this level of service in all 250 square miles of our county!"
Dr. McCracken has been unavailable to comment on that.
As reported here, on Tuesday, April 11 Roanoke County announced major personal property tax cuts. Whether related or coincidental, that announcement came exactly one day after McCracken's announcement he was running for office.
–Scott Dreyer
Correction 4-13-23: This story first named Roanoke's mayor as Sherman Lea Jr., but that is incorrect. Roanoke's mayor is Sherman Lea Sr. The Roanoke Star apologizes for that error.