The Angel of Assisi rescue team just returned from rural West Virginia with 20 dogs needing medical care and a lot of TLC.
Their owner had little access to spay/neuter, let alone veterinary care, and all of them are in need of both.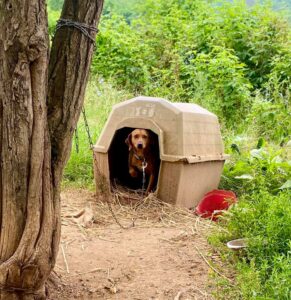 Sometimes people have a hard time caring for themselves, let alone finding the resources to care for their pets. We are grateful that she reached out for help, and will do everything possible to get the dogs well and ready for new and loving homes.
Now it's time to reach out to the community for help. Please consider a donation to the
Biscuit Fund for neglected animals
to help us get them on the road to recovery. The AA Vet staff is already working hard to get their parasites treated and settling them in after a long and tiring morning. Tomorrow will be the start of a new day, and new life, for these 20 deserving animals.