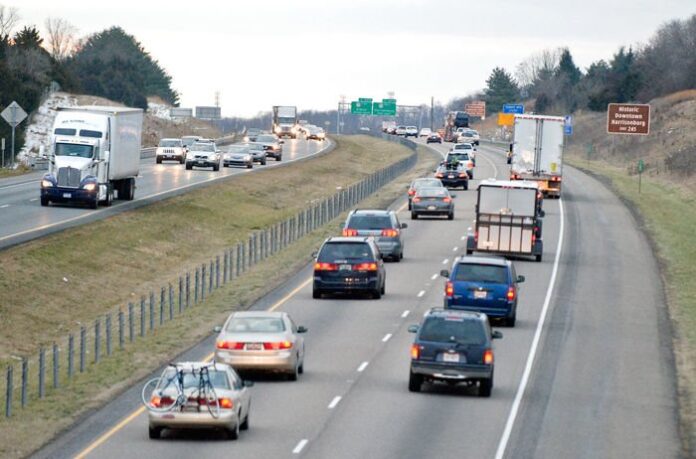 $2 billion in additional funding for improvements to Virginia Interstate 81 could yield more than double the return on investment.
If $2 billion of crucially needed highway improvements are made to Virginia's Interstate 81, the surrounding region could benefit from more than $4.3 billion in business output, wages and tax revenues, according to a recently released study. Additionally, this investment would support more than 15,000 local jobs across all economic sectors.
The Virginia Transportation Construction Alliance (VTCA), in conjunction with economists at the American Road & Transportation Builders Association (ARTBA) has released a new report showing how a $2 billion investment in transportation improvements for I-81 would stimulate business activity in the cities, counties and rural areas immediately surrounding the interstate corridor.
"For the safety and viability of the region, this is a deal Virginia can't walk away from. It is a true investment into not only western Virginia, but the entire Commonwealth," said Jeff Southard, executive vice president, VTCA.
"We would be receiving more than double our return on investment to fix a well-known and longstanding problem, which affects tens of thousands of travelers each day. The General Assembly must address the issue in the 2019 session, it's time to fix I-81."
I-81 is the longest Interstate in Virginia, running 326 miles in length along the western part of the state and was originally designed to accommodate a fraction of the current volume of vehicles traveling the highway daily.
Moreover, the current travel volume of freight trucks is nearly double the original capacity the highway was designed to support. The largely two-lane road is the site of more than 2,000 crashes per year due to a lack of capacity and terrain hazards.
According to the study, construction activity from a $2 billion investment along the I-81 corridor will yield the following benefits:
Sales and output by I-81 corridor businesses in all sectors will increase by $3.4 billion each year.
These investments will contribute $1.8 billion to the state gross domestic product.
State and local tax revenues will grow by $119.8 million.
An additional 15,243 jobs would be supported or created throughout the economy, with 51 percent of the employment being outside of the construction industry.
Those workers will earn an average of $768.2 million per year.
The importance of a robust transportation network including highways like I-81 has been well documented by business analysts, economists and the research community. Benefits of highway improvements would also include staying competitive in the overall business environment, better access to labor, increased market share leading to more customers for I-81 businesses and more.
Review the full I-81 report here.  
Members of the public can find more information and take action in support of a transportation funding solution for the corridor at ItsTime81.com.