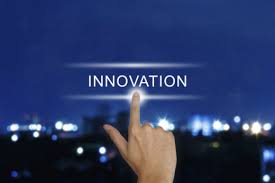 The Virginia Tech Global Entrepreneur Challenge held on August 16-25, 2018, provided a unique opportunity for student teams and faculty from all over the world a chance to collaborate and initiate their personal global networks through learning, socialization, and friendly competition in Blacksburg, Virginia, and Washington, D.C.  During this celebration of entrepreneurship, student teams from Australia, Austria, Belgium, Canada, Chile, England, Germany, Italy, Mexico, South Africa, Switzerland, and the USA competed in the Ninth Annual Global Entrepreneur Challenge for a $30,000 grand prize.
The grand prize of $30,000 was awarded to team GRACE from the Universidad Adolfo Ibañez, Santiago, Chile, which included Felipe Nagel, Federico Jensen, and Alex Carimán.  Their prize package included the $10,000 Advanced Manufacturing Award for the most outstanding tangible product.  In addition to that, they were awarded another $20,000 as the overall grand prize winner. GRACE is a biomedical device that eases tremor caused by Essential tremor and Parkinson's Disease, therefore, helping people to recover and improve their quality of life. It doesn't require surgeries or drugs, and it's non-invasive.
Derick Maggard, executive director of the Apex Center, said "This competition and partnership brings together enterprising teams from all over the world to network with one another, experience different cultures, and celebrate the global importance of business and entrepreneurship. All finalists showed incredible potential and represented their countries and universities well."
The $10,000 Information Technology Award for the most outstanding intangible product went to team FeetBack from the Technical University of Darmstadt, Germany, represented by Lukas Braisz, Patrick Scholl, and Simon Staffa. Team FeetBack won the Virginia Tech Global Challenge Virtual Preliminary for its training device for Parkinson's patients back in May 2018. The device uses a sensor-based shoe insole in combination with a smartphone application to help patients reintegrate correct walking patterns into their everyday life and receive customized training suggestions.
The People's Choice award of $5,000, sponsored by Outreach and International Affairs, Virginia Tech, was selected by vote of the event attendees at the Global Entrepreneur Challenge.  Team Babycer from Pontificia Universidad Católica de Chile, Santiago, Chile, was the recipient of the People's Choice.  Catalina Musalem, Claudia Concha, Arthur Guimaraes, Felipe Hevia, and Matías Martínez presented their device that helps the mother to breastfeed her child with special needs in a simple way. It allows every mother to create the connection between mother and child with the skin-to-skin link that lactation provides.
The competition finals on August 23 in the President's Suite of Lane Stadium, on the Virginia Tech campus was part of a celebration of student entrepreneurship. The day concluded with an awards banquet and flag presentation ceremony at The German Club, Blacksburg, where are all teams were recognized for their important contributions to the global economy.  "It's exciting to watch these young entrepreneurs progress with their ideas and businesses as they grow and create value in the marketplace," says Maggard.
During the rest of their visit to the USA, global teams enjoyed a two-day trip to Washington, D.C., including a scavenger hunt on the National Mall, and a United States Capitol tour. Teams attended a breakfast panel about "The Entrepreneurial Ecosystem in the United States" at the Virginia Tech Research Center — Arlington, as they were welcomed by embassy representatives from their home region.  Attendees also enjoyed a visit and tour at 1776, a global incubator, seed fund, and supportive innovation network, as they heard from 1776 members about "Insights on Starting Up."  While in Blacksburg, teams were housed by local families, spent interactive time with successful technology companies, and enjoyed fellowship with Virginia Tech students. Some of the activities included tours of the Virginia Tech campus, educational workshops, souvenir shopping experiences in Roanoke and Blacksburg, and festive meals throughout the entire event.
In conjunction with the Global Entrepreneur Challenge, visiting global faculty and staff members accompanying student teams, participated in an Annual Roundtable, hosted by Virginia Tech.  This option was intended for university senior staff and/or faculty delegates charged with building institutional bridges to other universities around the globe. While in Blacksburg, faculty and staff attendees had the valuable opportunity to participate in university-to-university networking opportunities, cooperative brainstorming sessions, and roundtables focused on exchanging best practices and information on their university's entrepreneurship support programs.
To view a video capturing the essence of the 2018 VT Global Entrepreneur Challenge go to http://bit.ly/globalchallenge2018. Video produced by Ray Meese, Virginia Tech University Relations.