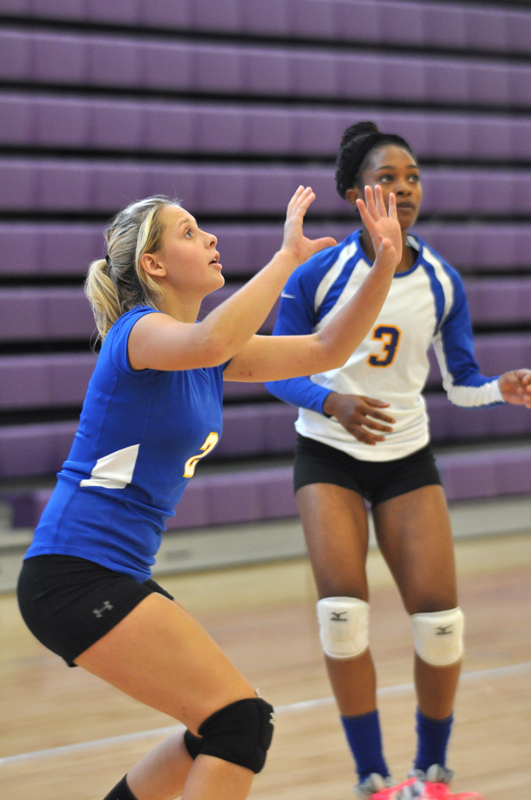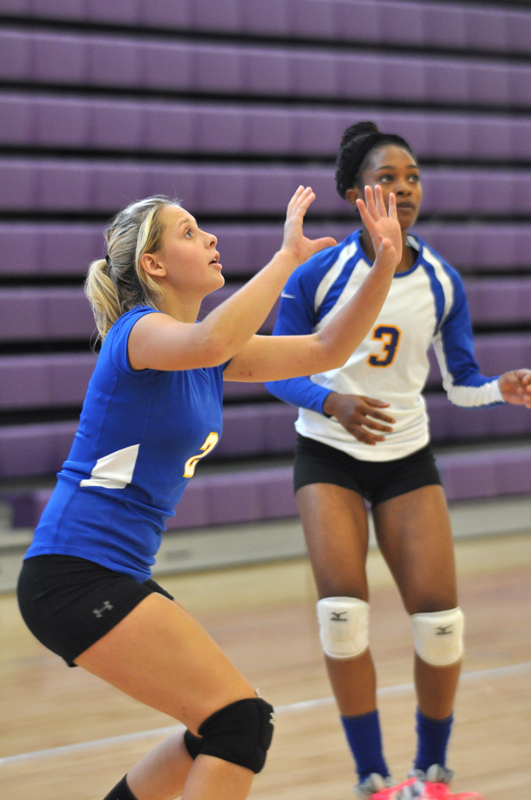 The Patrick Henry High School gym was the mecca of volleyball last Saturday as ten teams from throughout Virginia competed in the Patrick Henry Tournament.
Local teams including host PH and the William Fleming Colonels were joined by Bassett, James River-Midlothian, Franklin County, E.C. Glass, Jefferson Forest, Liberty, Cosby, Liberty Christian to make up the 10 team tournament that was divided into two pools of 5 teams. Each pool team played a pair of 2-game matches against the other four  members of their pool. Based on pool results of total games won, the 1-5 seeds in each pool played the corresponding pool finishers  in the final matches of the day to determine the first through fifth place rankings.
 Patrick Henry finished third and William Fleming fifth in their opening 8-game pool play. Fleming came back to defeat Liberty in the fifth place title match Saturday afternoon. Opposite pool third place finisher Franklin County knocked off Patrick Henry in the third place title matchup.
In the championship match between the respective pool winner, Liberty Christian outlasted James River-Midlothian to claim the overall tournament title.
By Bill Turner