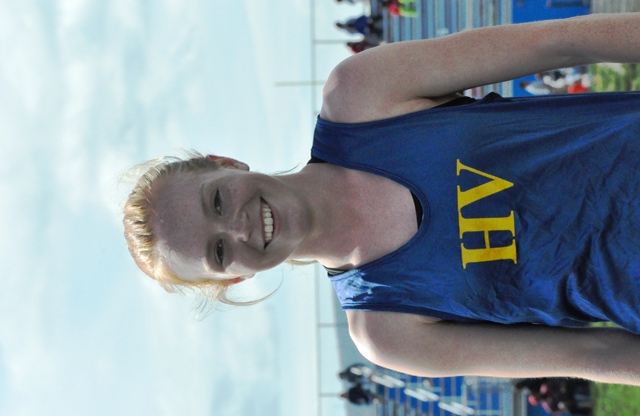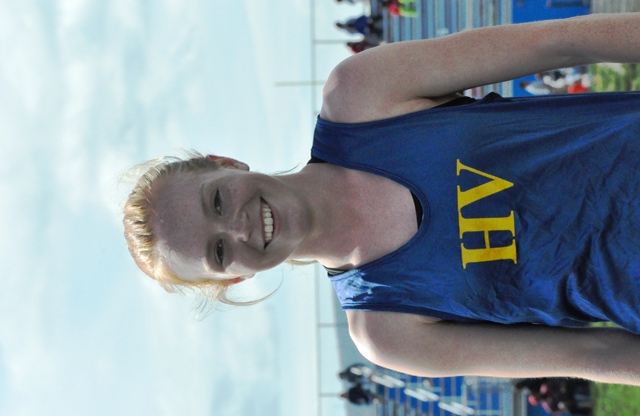 Talk about a run and throw combination.
Saturday afternoon at Harrisonburg High School, a pair of Hidden Valley athletes provided the clinching points as the Titans edged out runner-up E.C. Glass of Lynchburg 41-39 to capture the Group AA Girls VHSL Track and Field Championship.
Hidden Valley runner Carolyn Bethel followed up her 3,200-meter title on Friday with wins in the 1,600 and 800 meter runs Saturday to post 30 total points for the Titans.
Titan sophomore Breontae Crump threw 39ft-9 3/4 in. in the shot put Saturday, good for third place and 7 points, to go along with her discus throw of 117-9 on Friday, good for four Hidden Valley points.
Bethel's trifecta ended her high school career with eight individual state championships, three each in indoor and outdoor track to go along with two in cross-country.
Bethel, who will run next year for Northern Arizona University in Flagstaff, Arizona, edged out second-place finisher Katie Fortner of Cave Spring in both the 800 and 1,600 on Saturday. Bethel's time of 2:15.12 bested Fortner by just over 3 1/2 seconds, while her 5:08.48 time in the 1,600 was just under a second clear of the Cave Spring junior. Fortner had finished sixth Friday in the 3,200.
The Cave Spring girls finished tied for thirteenth in the team competition.
The Northside girls relay team, consisting of Bonnie McGowan, Tierra Saunders, Aleah Keaton and Annie McGowan won both the 400 and 1,600-meter events, helping the Vikings to a fourth-place finish in the team competition.
Brunswick won the boys team title, with William Byrd leading the way among local schools as the Terrier boys finished tied for 21st.
Other team results found Salem tied for 35th and Lord Botetourt tied for 43rd on the boys side while the Salem girls tied for 41st and the William Byrd girls tied for 46th.
In the VHSL Group AAA championships in Newport News, Patrick Henry's Caroline Brailsford won the pole vault title with a height of 12ft-3in.
Warren Craft of William Fleming took fifth in the triple jump (45-10 1/4) while Colonel Khalil Bonds placed fourth in the 400-meter with a time of 49.50.
The Fleming relay team of Craft, Bonds, Quashawn Robertson and Aaron Mason took eighth in the 1,600 relay.
The Colonel boys finished tied for 28th in the team competition while the PH girls tied for 25th.
Also Saturday, in the Group A meet at Radford University, Big-11 member Glenvar tied for 38th place in the boys team competition, with Highlander Daniel Pinard taking sixth in the 1,600-meter.
BILL TURNER