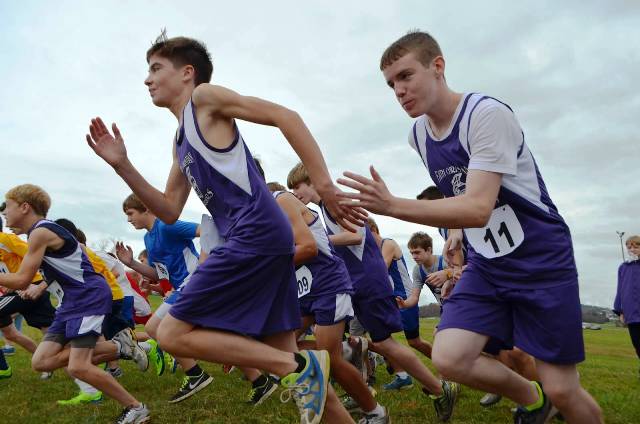 Varsity Boys' Team Places Second In State.
The Faith Christian School Middle School Boys' Cross Country Team placed first in the Virginia Association of Christian Athletics state competition, held on Saturday in Harrisonburg.  Faith's Boys' Varsity Team placed second in the state event.
Out of twenty-eight middle school male runners, FCS took several of the top spots including the following who placed: Timothy Grider, 1st place (12:20), Crawford Enyart, 3rd place (12:57), Casey Pruess, 4th place (13:36), John Garst, 6th place, Nathan Disbrow, 7th place, and Andrew Caywood, Parker Minnix, Johnny Weber, David McCurdy, and Jonathon Stanley.
The Boys' Varsity competition boasted thirty-five runners, with the following FCS runners placing: Colby Schemm, 9th place (20:07), Andy Waldo, 10th place (20:08), Ritter Minnix, 12th place,  Jesse Clinton, 15th place, Andrew Grider, 17th place, Connor Clinton, 19th place, Sam Riebel, 25th place, and Adam Hall, 34th place.