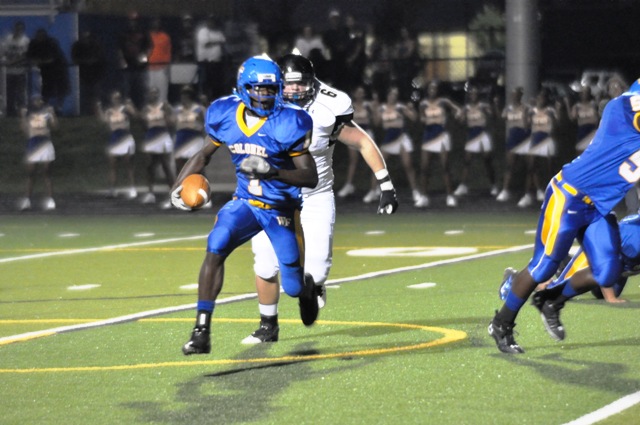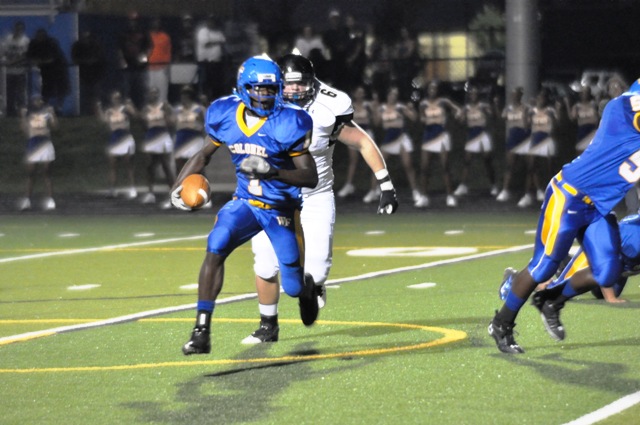 It would be hard to argue that William Fleming is getting close to paydirt.
     Friday night at Fleming Stadium, the Colonels, after outplaying the visiting Demons from R.J. Reynolds of Winston-Salem, North Carolina for most of the game, saw a potential game-winning 21-yard field goal sail just wide.
      The miss prevented Fleming from gaining their elusive first win of the season as well as the first-ever Colonel victory in Fleming Stadium. It was a bittersweet end to an otherwise promising night.
     Fleming, challenged with the running game all season, saw senior Etienne Morisseau move to running back and have a superb game, picking up 125 yards on 27 carries.
    Morisseau's 4-yard touchdown run in the first quarter, along with a 2-yard TD toss from Fleming quarterback Tyrell Adams to sophomore wide receiver Mike Gravely midway through the third had staked the Colonels to the 13-0 lead, and the Fleming faithful could sense a celebration in the works.
     But, the Demons fought back with a pair of Otto Steele short touchdown runs and Brady Buchanon PATs to take the 14-13 lead.
    The game offered an unsual twist in the first quarter, after Reynolds had taken the opening kickoff and driven inside the Fleming 10-yard line. Faced with a fourth down, the Demons lined up for a field goal attempt, before a fake led to an apparent touchdown pass.
     However, the play, legal in North Carolina high school rules, was deemed illegal under Virginia rules, turning the ball over to the Colonels.
     The Colonels will hope to regroup on Friday, Sept. 28th but have a tough assigment as as the undefeated Salem Spartans invade Fleming Stadium.
BILL TURNER game story/photo