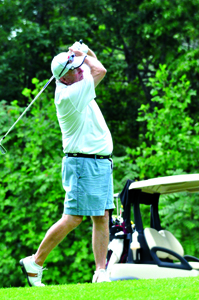 Blue Hills golfer Bill Nunnenkamp broke away from a first-round tie with Ashley Plantation's David Vest and Blacksburg's Roger Young to win the Roanoke Valley Golf Hall of Fame Senior Men's Championship Tuesday afternoon at Hanging Rock.
Nunnenkamp posted a two-round total of 140 to win the senior division.
In the 65-and-over Super Senior Division, Bill Proffitt of Hidden Valley cruised to take the championship after an opening round 68 had staked him to a four shot lead heading into Tuesday's final eighteen at The Rock.
 By Bill Turner