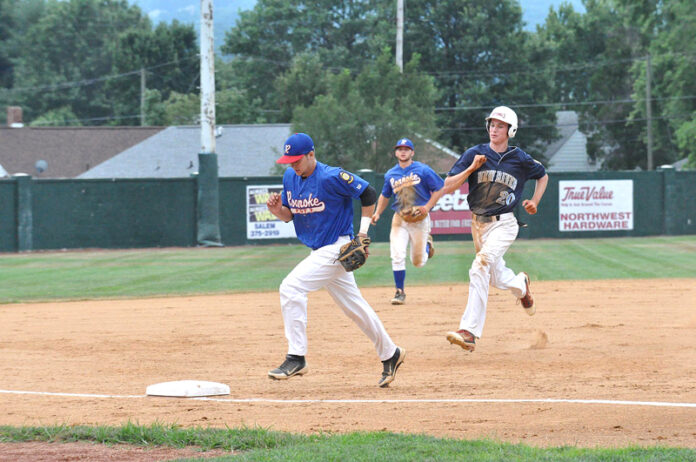 Roanoke Post 3 won single games over New River Valley and Vinton, along with a double header sweep of Botetourt to clinch the American Legion District 9 Senior West Division regular season race. Post 3 improved to 7-0 in West play with only a makeup game left against Salem that was previously halted on the night of the Roanoke Valley now-famous storm with Post 3 leading 6-0.
The Roanoke squad consists of present and former players at Cave Spring and Hidden Valley, along with former North Cross standout Sam Lawrence and former Patrick Henry infielder Aaron Burton.
 Legion tournament play takes place this weekend at Kiwanis Field in Salem.