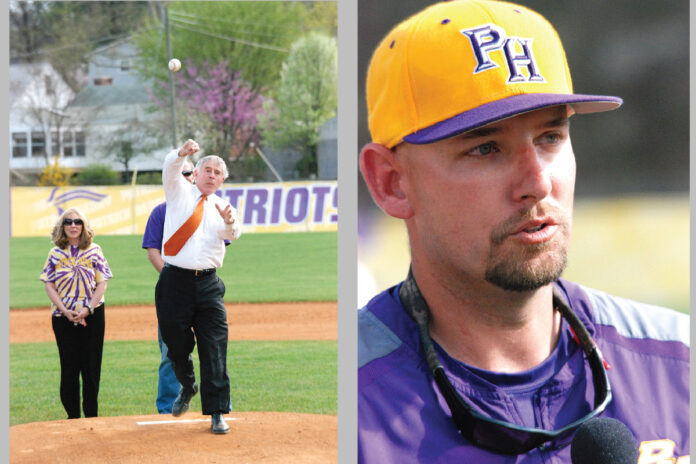 by Bill Turner
Patrick Henry High School dedicated its new baseball facility last Friday afternoon prior to the Patriots matchup with Salem.
State Senator John Edwards, a 1962 graduate of PH and member of the Patrick Henry athletic hall of fame, threw out the ceremonial first pitch. He was joined by school administration officials, school board members, as well as a large group of PH supporters.
The facility's makeover, after a $300,000 funding approval by the Roanoke City School Board, began last July and included new outfield fencing, backstop, sprinkler system, infield drainage system, warning track and complete resodding.
"We basically redid the whole facility, except the dugouts," PH head baseball coach Aaron Haigler said Friday. He hopes the new field will eventually attract area baseball tournaments and be a site for Commonwealth Games baseball.
"The biggest thing I see right-off is that our players now have a facility they can take pride in," Haigler pointed out.