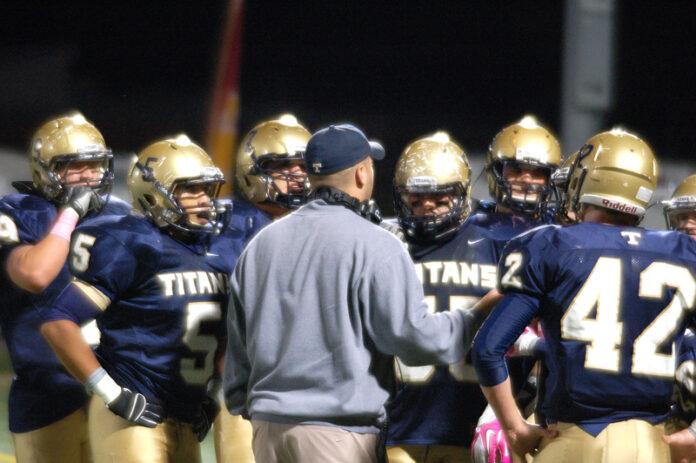 by Bill Turner
Hidden Valley used a Michael Simonic 6-yard touchdown pass to wide receiver Dee Fletcher with just over two minutes remaining as the Titans defeated Pulaski County 13-10 last Friday night at Dwight Bogle Stadium.
The game had settled into a defensive battle before the final Titan drive secured the come-from-behind win that saw Hidden Valley improve to 5-3  (2-1 River Ridge).
The Titans led 7-3 at the half after a Fletcher touchdown catch and Pulaski County field goal accounted for the second quarter scoring. Pulaski took their first lead of the game midway through the fourth quarter on a Cody Long 2-yard touchdown plunge, setting up the final Hidden Valley heroics.
Walker Brand led the Hidden Valley rushing attack with 118 yards on 26 carries. Simonic added 83 yards on the ground for the Titans on 18 quarterback keepers.