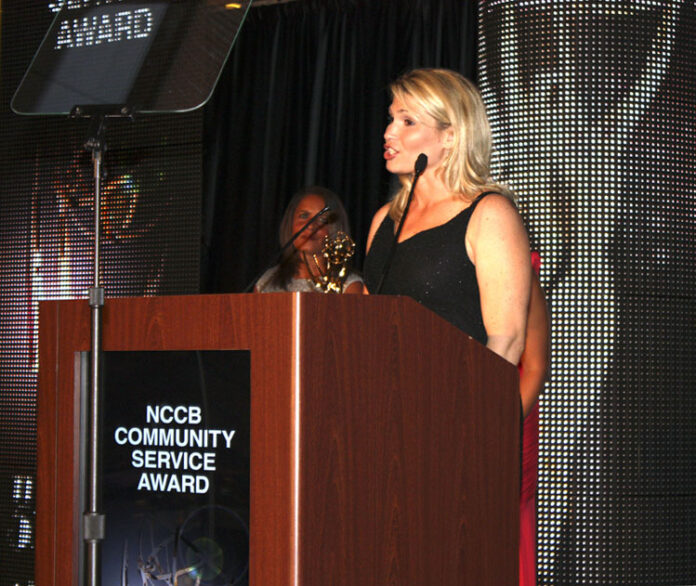 Blue Ridge PBS was honored over the weekend with a regional Emmy Award and four first-place Virginia Association of Broadcasters (VAB) Awards. The station won its second consecutive Emmy for "JobQuest," recognized for outstanding community service broadcasting. "JobQuest" also won its second VAB Award for public service. "Positive Parenting" and "HealthQuest" took top VAB honors for news and feature reporting, respectively, while BlueRidgePBS.org won in the web site category.
The prestigious Emmy for community service is the only award category that recognizes the work of an entire station, rather than an individual.
"Earning a second Emmy Award is a tremendous achievement for the station, 'JobQuest' community partners, Blue Ridge PBS corporate underwriters and our members," said James Baum, Blue Ridge PBS president and CEO. "The Emmy is the broadcast industry's benchmark for the recognition of television excellence. What makes this award even more gratifying is that we competed against commercial and public television stations in Maryland, Virginia and Washington, D.C. Some of these stations have much larger organizations, but Blue Ridge PBS has the community support and dedicated staff it takes to make great, relevant television programs."
"JobQuest" community partners were involved in many aspects of the program, which helped people get back to work in the worst economy since the Depression. From promotional activities to prominent on-camera roles during live broadcasts, the following organizations made important contributions to the series: The Roanoke Times, WDBJ7, Virginia Western & New River Community Colleges, Roanoke's Economic Development Office, Roanoke Regional Office of the Virginia Employment Commission, The Roanoke Regional Chamber of Commerce; Roanoke Valley Society for Human Resource Management; Virginia Economic Bridge; and National College.
Involvement of community partners was also important in the other productions that swept the VAB awards, giving Blue Ridge PBS more first place trophies than any other station in Virginia. "Positive Parenting" was a special production developed to give teachers and parents current information about preparing kids for a lifetime of learning success. The program was created in partnership with Smart Beginnings of Greater Roanoke, a not-for-profit organization that shares the Blue Ridge PBS goal of improving learning and school readiness among young children.
"HealthQuest," a weekly program, features medical professionals from major hospitals in the region, engaged in candid conversations about how people can take charge of their own healthcare. Guests on the winning episode, which covered heart disease prevention, treatment and research, included physicians from Carilion Clinic, Montgomery Regional Hospital and Wellmont Health System. The episode also shared the personal story of Salem, Va. resident and radio pioneer Herm Reavis, who is fighting for better heart health.
"These programs grew out of our mission to serve as the region's storyteller," said Julie Newman, Blue Ridge PBS executive producer. "The VAB awards recognized a wide range of productions, formats and subjects—all examples of how Blue Ridge PBS is working to address issues of importance to people in communities we serve."
For more information, visit www.BlueRidgePBS.org