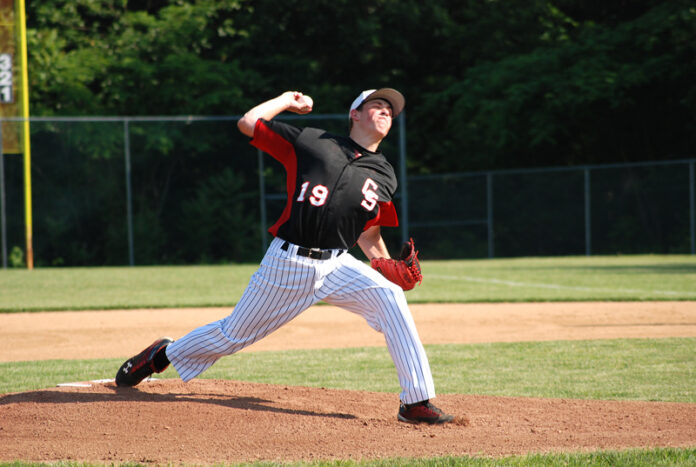 by Bill Turner
Cave Spring jumped out to an 11-1 lead after three innings, and the Knights advanced to the Region IV semifinals with the 13-7 win over the Cougars Monday afternoon at Knights Field.
Cave Spring starter and winning pitcher Harrison Richards got out of a potential disaster in the top of the first when Patrick County loaded the bases on a pair of walks and a bunt single with no outs. Richards fanned two batters and allowed a shallow single that scored one Cougar run before coaxing the final out to minimize the damage.
Cave Spring responded in the bottom of the first. Steve Klaiber led off with a single and, one out later, Zack Utterback left the yard with a blast to deep left that put the Knights up for good 2-1.
Patrick County had three singles in the second inning, but failed to score after a base-running gaffe helped the Cave Spring cause. The Knights again came through in the bottom of the second. With two outs, Michael Crouch doubled and Storm Furrow laid down a bunt single to put runners at the corners. Klaiber tripled to score two and Reece Kingery followed with a single to give Cave Spring a 5-1 lead.
The Knights scored six in the bottom of the third, including a solo homer by Jordan Bryant, to open an 11-1 advantage. Patrick County, aided by three Cave Spring errors, plated six runs in the top of the fifth before Graham Harkey came on to relieve Richards with two outs. Harkey threw one pitch to retire the side and Cave Spring held on for the win.
Kingery led the Cave Spring attack with three hits while Crouch, Furrow and Klaiber each had two.