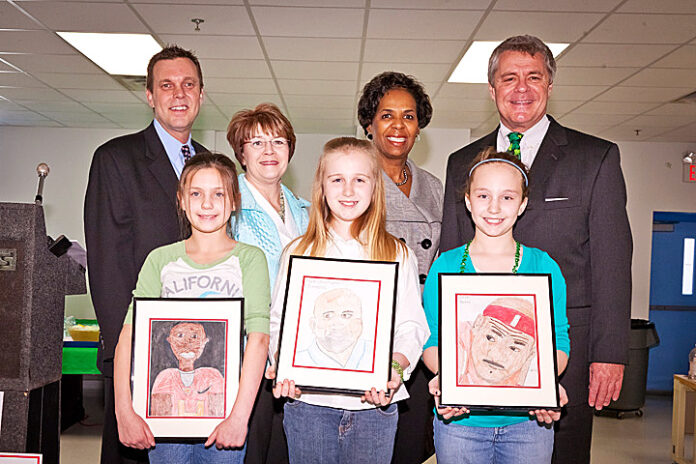 Mayor David Bowers joined U.S. Cellular and the Boys & Girls Clubs of Southwest Virginia to announce the winners of the 4th Annual Black History Month Art Competition at a special ceremony held at the Boys & Girls Club's  9th Street location.
"This contest provided a great way for our young people to learn more about African American history through research, which resulted in some great artwork," said Mayor Bowers. "It's always important for us to recognize our children's talents and to encourage them to strive for excellence and creativity."
During the month of February, club members were invited to select an influential African American and develop his or her likeness into an original 8.5 x 11 portrait using any art medium. The top 10 finalists' entries were on display Feb. 14-28, at area U.S. Cellular stores where the public voted for their favorites.
The contest winners are listed below:
·  First Place: Allison Faulkner, for a picture of Tyrod Taylor, won a $500 gift card
·  Second Place: Bailey Browning, for a picture of Mark Christopher Lawrence, won a $200 gift card
·  Third Place: Jacy Marvin, for a picture of LeBron James, won a $150 gift card
"For the last four years this contest has provided a wonderful opportunity for our kids to share their knowledge of African American history and their creative skills," said Laurie E. Gibbons, chief professional officer of the Boys & Girls Clubs of Southwest Virginia. "U.S. Cellular has been so generous to our members while encouraging them to learn. The Black History Month Art Competition is more than a contest to us; it continues to help motivate our kids and boost their self-esteem while having fun."