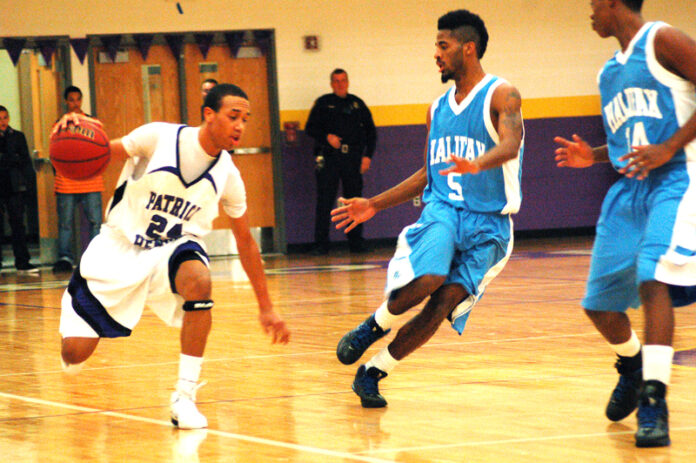 by Bill Turner
Patrick Henry improved to 6-1 in the Western Valley District with the relatively easy win over Halifax Tuesday night at the PH gym. PH can claim the regular season district title with a win over William Fleming Friday night or a GW Danville loss in any of their three remaining district games.
On senior night, the Patriots jumped out to a 18-9 lead after one quarter and used a string of breakaway layups in the second to open a 38-18 advantage at the half. Halifax was never able to mount a serious threat the rest of the way.
Cam Jones led the PH scoring with 20 points. Marcus Banks added 14 for the Patriots, while B.J. Hamlett chipped in 11.