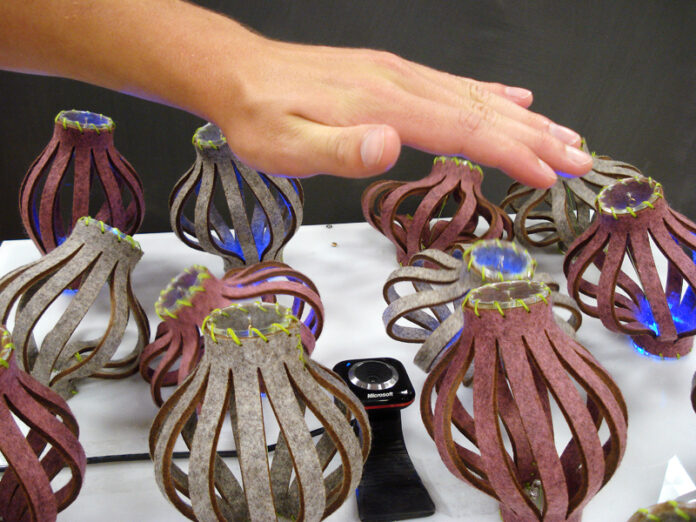 When Charles W. Steger became president of Virginia Tech in 2000, he announced his desire to enhance the presence and practice of the arts on campus, stressing the importance of educating the whole person.
"We owe students more than a preparation for life at work," Steger said. "We owe students the opportunity and means to educate themselves beyond work and after work." At the Virginia Tech Board of Visitors meeting this month, the university made another large stride toward educating the whole person with the presentation of a strategic plan for the arts that identifies broad goals encompassing academic, as well as university-level initiatives and priorities.
The university's cornerstone initiative in the arts is the new Center for the Arts at Virginia Tech, which will open in fall of 2013. The Center will include a 1,260-seat performance theatre, visual arts galleries, and the Institute for Creativity, Arts, and Technology. The institute will be a laboratory for innovation, where faculty and students in coordination with partners from Virginia's school systems can research, develop, and apply modules for learning in a collaborative, trans-disciplinary setting.
Paul Knox, University Distinguished Professor and Senior Fellow for International Advancement, led the development of the strategic plan for the arts. He was joined in the endeavor by the Arts Policy Board: Truman Capone, School of Visual Arts director; Jack Davis, dean of the College of Architecture and Urban Studies; Sue Magliaro, School of Education director and associate dean for professional education and Mark McNamee, senior vice president and provost.
"The arts engage and inspire all of us; they are an essential part of the academic program at Virginia Tech," said McNamee. "The strategic plan for the arts brings more than new buildings, its impact will add value for all of our academic units and all of our students."