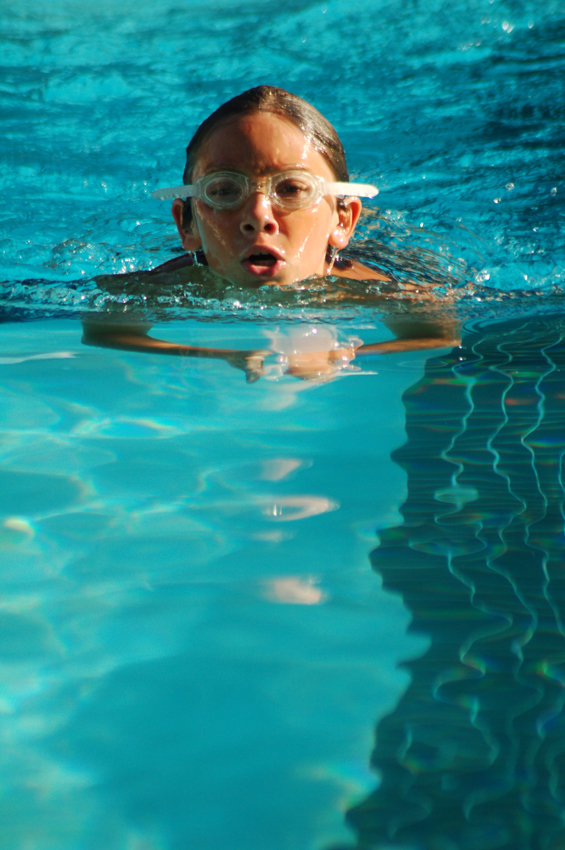 Swim pix of the week: summer swim teams from Roanoke City, Roanoke County and Botetourt County met head on Monday night as Ashley Plantation, Spring Run and Olympic Park met at the latter's pool in RVAA action. Olympic Park racked up the most points in the three-way meet.
The Roanoke Valley Aquatics Association recently began its summer league competition, featuring swimmers of all ages and skill levels from throughout the area.
Hunting Hills Country Club (HHCC), champions of the RVAA in each of the past six seasons, is off to a strong start, winning its first four meets and is in first place in the standings, followed by Roanoke Country Club and Forest Hills.
Though the winning may be nothing new, there has been one big change at Hunting Hills: longtime coach Sherri Vaughn, who also runs the high school program at Hidden Valley, stepped aside before the season. Her replacement, Andy Haray (he also coaches the Cave Spring swim team) found out early on just how good his team is.
In its first meet, Hunting Hills shattered the club record for points, with 1,947.5 against Our Lady of Nazareth.
"We have some really good swimmers, and just have a lot of talent overall," Haray said.
When asked to single out a few standouts, Haray declined, saying, "we have around 200 swimmers on the team, and a lot of them are really good, so I'm afraid I'd leave a bunch out."
The Roanoke Valley Aquatics Association, established in 1964, has a dual purpose. For the competitive swimmer, the league presents an opportunity to stay in shape over the summer, gain valuable practice time, and compete against other standouts from across the region. For others, it is a chance to spend time in the pool with family and friends.
The age groups vary drastically: the youngest swimmer at Hunting Hills, according to Haray, is 3 years old, while the older swimmers are in their forties and fifties.
"It's a really fun family atmosphere," Haray said. "There are a lot of families that are involved in the league."
HHCC competed against Roanoke Country Club this past Monday; weekly summaries are available at swimrvaa.com and the competition ends at the end of July with the City-County meet, which was typically held at Radford University's Dedmon Center pool in the past. This year, like last, the July 24-25 championship meet will instead be held at the Salem Family YMCA pool.