Despite the close races in Virginia's elections, where Republicans lost the House of Delegates and Democrats kept their hold on the Senate, locally, voters handed victory to the Republicans and rejected the Democrats. Sen. David Suetterlein prevailed and sent Trish White-Boyd back to the Roanoke City Municipal Building.
Virginia's recent redistricting resulted in many changes in many regions, which caused many residents to find themselves in new districts voting for new names. Thus, Roanoke City became a part of a new Senate District 4 represented by Sen. David Suetterlein (R).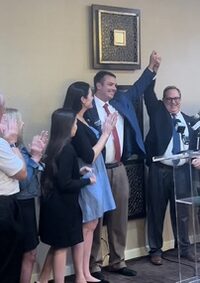 Evidently, many residents in Roanoke County have voted for Sen. Suetterlein in the past and are familiar with his honest hard work. Now, Roanoke City alongside with most of the County will be in the same District. It is a new horizon for Roanoke City since it has not seen transparency in a long time because Democrats have long controlled both City Council and the State Senate seat formerly occupied Sen. John Edwards.
However, Sen. Suetterlein's victory is a win for the entire District 4, because his principles, beliefs, and agenda will help people across the region. He has always been working with the other side of the aisle in order to find solutions that help our diverse community.
By knowing Sen. Suetterlein and his passion about working for people, one can rest assured that there will be no politicization of people's issues. Living in Roanoke City under complete political bias, I asked Suetterlein how he can influence the Roanoke voters in such a City controlled by one party. Suetterlein did not hesitate to say that he works for the community and meets with residents and officials. He focuses on the issues and puts politics aside.
As a family man, Suetterlein understands the concerns of families and the challenges we face on a daily basis. Regarding school policies and parental involvement, which became a huge issue in recent years, some politicians attempted to throw up barriers between parents and children in schools, and they still do. Such a matter became a subject that totally outraged families.
Unfortunately, those politicians do not realize that such matters should be left to the parents. However, Sen. Suetterlein can become our voice to convince the politicians that they are not in a position to raise our children.
I am convinced that as a Senator representing Virginia's District 4, David Suetterlein will logically find solutions to our issues in the Cities and Counties.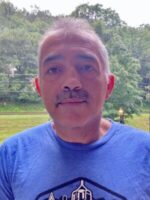 – Serwan Zangana supported Operation Iraqi Freedom as a U.S Army translator before coming to the U.S from Kurdistan, Iraq in 1997 to seek political asylum. He was granted asylum status and years later proudly became a U.S citizen. He currently serves as a correction officer in Roanoke.