The Israel-Hamas War is a hot topic in world news and among civilians and politicians. However, this catastrophe that is causing the killing of many innocent people should not be the subject of argument between us, Americans.
Well, this should be the case if everyone feels that he or she is an American!
Definitely, there is no distinction between a Jewish or a Muslim child, and indeed, the parents will suffer in the same way when the child dies. A Jewish mother and a Palestinian mother's grief is heartbreaking. There are two positions that we can take in this war. Regardless of our beliefs and, as Americans, we have a right to take a side either join the left or the right and condemn Israel or Hamas. But as humans, we do not have an "exit route." In this current conflict, there is only one side we can take. It is the side of innocent humans.
It is a double-standard that our Muslim congresswomen and delegate are holding, as they claim that it is bravery, in America, to be screaming and protesting against killing the innocent people in Palestine. However, there are also innocent Jewish people losing their lives because of the same reason, the Israel-Hamas war.
There's nothing "brave" about being on American streets, protected by the First Amendment of the Constitution of the United States, to protest, scream, and perhaps use some vulgarity toward the system of the United States. The heart of the issue isn't criticizing or even condemning Israel, as everyone is free to express his or her opinion in America. The issue is the matter of fairness in condemning one group over the other.
Apparently, this is what appears in our Muslim Congresswomen Rashida Tlaib (D-Michigan) and Ilhan Omar (D-Minnesota) – and locally, our Delegate Sam Raoul (D-Roanoke) unfortunately is not willing to see the picture from every angle. Being specific in condemning one side in this war or, perhaps, both sides, is acceptable. But to see one side's hostility and ignore the other side is definitely a double-standard and dishonest.
Regardless of the causes of the Israel-Hamas conflicts, Hamas' October 7 attacks on Israel harmed far more civilians than Israeli soldiers. To take a position against Hamas is not the moral equivalent of supporting Israel. We all need to have a sense of humanity and compassion that arises in a moment of crisis for a fellow human beings.
All in all, Congresswoman Tlaib, Omar, and our Roanoke Delegate Rasoul ought to understand that both Jewish and Muslim souls of innocent people are sacred and precious.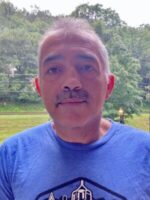 – Serwan Zangana supported Operation Iraqi Freedom as a U.S Army translator before coming to the U.S from Kurdistan, Iraq in 1997 to seek political asylum. He was granted asylum status and years later proudly became a U.S citizen. He currently serves as a correction officer in Roanoke.