One of the great things about the Internet is that marketing claims don't have to be defensible. For example, just google up the phrase, "world's largest corn maze."
It is definitely right outside St. Cloud, Minnesota, at the Stoney Brook Farm. Says so right on the website. Their maze spreads out over 35 acres and offers over 11 miles of trails. Luckily, they have 6 food trucks on site, to power you through a long hike and a visit to the pumpkin patch later. So, yeah, it is most certainly the largest maze, no question.
That is, unless you ask the Richardson family of Spring Grove, Illinois. They actually have the world's largest corn maze, it says so right on the website. And their maze is not only huge, this year it's a tribute to Jurassic Park, with a T-Rex chasing a Jeep. They also offer tons of other activities, including train and wagon rides, ziplining, and games. So, yeah, not only the biggest, but also the most fun. So they say.
But hang on, even in the digital age, there's still a certain single source of superlatives: the Guinness Book of World Records. And according to Guinness, the largest corn maze is Cool Patch Pumpkins in Dixon, California. Seriously, it says so on the website. These guys have a maze so huge that they provide visitors with GPS coordinates for the entrance, the exit, and several branded stopping points, including one year when they had a fully functioning Starbucks. They don't have much else other than pumpkins and scarecrows. Just one really big maze. The BIGGEST maze. So there!
Okay, what's a smaller maze to do? Well, if your farm is located anywhere with 'Salem' in its name, you go with a scary theme, even if it's nowhere near Boston. At the New Salem (Michigan) Corn Maze, you'll enjoy 'a frightening experience with 20 attractions and dozens of actors and props. This nighttime adventure will take you on a wild and ride of dead ends, twists & turns, confusion, mayhem and to top it off you will be stalked by a devilish team of corn stalkers. Enter at your own risk.' I pasted that from the website, including the error.
And if you're lucky enough to be located in the real Salem, like Hysteria Corn Maze of Danvers, Massachusetts, you might get featured in Travel and Leisure magazine's top ten scariest mazes in the country. They've got a forbidding forest, a sinister swamp, and a bona fide 17th-century burial ground. They also have a non-haunted flashlight maze that isn't staffed by actors, but it's apparently frightening nonetheless. So much so that back in 2011, two kids got lost in it and had to call 911 for help. The young mother was not amused, saying, "We thought this would be fun. Instead, it's a nightmare. I don't know what made us do this." That's what Google reported, anyways, and when corn maze enthusiasts heard about it, Hysteria corn maze exploded in popularity.
Which illustrates another great thing about the Internet: even analog incidents can go totally viral.
Nothing in this post was vetted by lawyers. Use this information at your own peril. Don't get lost. Boo.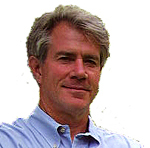 – Mike Keeler