"Get2KnowNoke" (G2KN) and the Virginia Talent + Opportunity Partnership (V-TOP) are hosting the Fall Intern and Early Career Expo to connect Roanoke Region employers with potential talent educated in the region. On October 4, college students, recent graduates, and early career professionals are invited to meet with regional employers about career and intern opportunities.
From 4:30-7:30 p.m. at the Taubman Museum of Art in downtown Roanoke, nearly 50 local employers will be on-site to discuss both paid internship programs and early career positions with talent looking to gain valuable experience and on-the-job training. Attendees can still register online to learn about regional companies, internship opportunities, entry-level positions, the Roanoke Region, and its professional ecosystem.
Entry to the expo is free for attendees, and higher education institutions will provide transportation to and from the event. Enrolled students and alumni must register by September 27 for transportation.
Along with G2KN and V-TOP, all the region's top colleges and universities have collaborated in the planning of this event to maximize the value to students and employers. Hollins University, Ferrum College, Virginia Tech, Radford University, Roanoke College, and Virginia Western Community College career service department are all engaged in this effort.
Julia Boas is the director of talent strategies for the Roanoke Regional Partnership and leader of G2KN; one of her goals is identifying and addressing gaps in the talent pipeline. One staggering statistic she discovered is only one percent of Virginia Tech's graduating Class of 2022 found employment in the region after graduation. Her solution to this problem is to connect with these students earlier.
"Creating a sustainable, long-term solution to talent shortages isn't a one-time problem you can fix. It's a system that you maintain", said Boas. "We can help our employers develop and manage systems that engage students with paid internships and apprenticeships early in their career pathway. If we don't want these students to leave upon graduation, employers need competitive, early-career positions, and they must do the work within their companies to help develop these young adults into future leaders."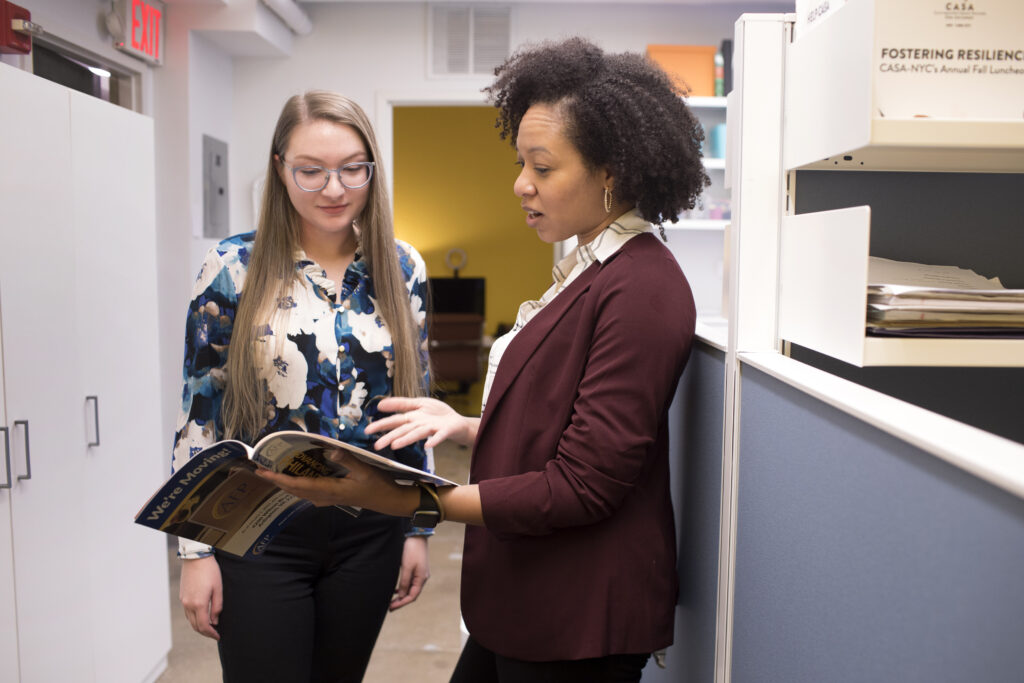 In addition to employers shifting their hiring practices to cater to those entering the workforce, some myth-busting is also necessary to encourage talent to consider this region. Many of the recent graduates want to stay in the region; however, many think there aren't any high-wage positions. Not only is the cost of living much lower in the region (creating an opportunity for more take-home pay), but there is also a good number of jobs with salaries that can compete with larger metros across a variety of majors and industries.
"Paid internships allow students to explore an opportunity for their future and build their professional skill sets," Quina Weber-Shirk, Program Manager with V-TOP. "At the same time, internships provide companies with a deeper connection to training programs and emerging talent."
The Roanoke Region also boasts the most diverse economy in the state. From advanced manufacturing and life sciences to food and beverage and IT, there are opportunities across several job sectors for folks to choose from. The Fall Intern and Early Career Expo is the first step in creating connections among organizations, higher education institutions, talent, and the region. Organizers are hopeful these collaborations will start to move the needle on talent attraction while encouraging more area employers to invest in the region's talent pipeline by offering these types of employment opportunities.
For more information about the expo, G2KN attraction efforts, and the region itself, please visit get2knownoke.com 
To register for the expo as an attendee go to: https://bit.ly/TalentExpo2023