Running a successful business can be a challenge, and sometimes it can take more than just good marketing and customer service to make your store stand out. Adding new products, services, or amenities to an existing space not only attracts customers who are looking for something different but also allows current visitors the opportunity to experience something unique. Think outside the box when implementing these ideas – from offering specialty coffee drinks to installing smart technology into your premises – listed below are some additions that could help inspire you to create an unforgettable shopping experience.
A Scale
When customers are looking for a certain item, having a scale on hand can be very helpful in making sure they have the right size. Installing scales around the store or near checkout counters can save time and reduce confusion when it comes to purchasing items. There are many cheap floor scales that can be purchased and used in the store. It's a good idea to consider the size of the store and how much space you have available before investing in one. If you don't have the means to purchase one, try renting out a scale that can be used during peak shopping times. When customers know they can quickly and easily get the right size for their purchase, it creates a positive shopping experience.
Offer Gift Cards 
Gift cards are an excellent way to give your customers a reason to come back. Offering them as a reward for frequent visits or as a special incentive to new customers can lead to increased sales and customer loyalty. One of the major benefits of offering gift cards is that they can be used to entice new customers to try out your business. By giving them the opportunity to spend money at your establishment, you're opening up the door to a world of possibilities. Additionally, offering gift cards as a reward for repeat business encourages your customers to visit again and again. In a world where customer retention is key, gift cards provide a great way to foster that loyalty while also helping to drive new business. 
New Product Line 
Introducing a new product line is the perfect way to pique the interest of existing customers and attract new ones. It's no secret that people love trying out new things, and this is especially true when it comes to shopping. By offering a fresh product line, you can keep customers engaged and excited about what your business has to offer. Not only that, but a new product line shows that your company is committed to growth and innovation. Whether it's a new flavor of coffee or a completely new category of products, taking the time to develop and market something new can pay off big time. 
Add a Loyalty Program 
As a business owner, you understand the importance of keeping your customers coming back. By adding a loyalty program, you not only incentivize repeat purchases but also show your customers how much you value their business. Offering discounts, special rewards, and other incentives not only gives your customers a reason to keep coming back but also creates a cycle of loyal customers who are more likely to recommend your business to their friends and family. Implementing a loyalty program is a smart investment that will pay off in both the short and long term. 
Create an eCommerce Platform 
Having an online presence is crucial for any business. If you're looking to expand your store's reach and increase your customer base, an eCommerce platform might be just what you need. This online platform can not only improve your business's visibility, but it can also simplify your sales process and allow customers to shop at their convenience. By creating an eCommerce platform, you'll be able to sell your products or services with ease and offer a seamless shopping experience for your customers. Additionally, you'll have access to valuable data and insights about your customers, which can help you improve your marketing strategies and better meet your customers' needs. With an eCommerce platform, the sky's the limit for your business's growth and success.
Integrate Social Media 
Social media has become an integral part of our lives. People all around the world use it to connect with others, share their thoughts, and keep up with the latest trends and news. So, why not use these platforms to build your brand and connect with your customers? By integrating social media into your marketing strategy, you can create a strong online presence and reach a wider audience. Platforms like Instagram, Twitter, and Facebook offer numerous opportunities to engage with your customers, showcase your products or services, and build a loyal community around your brand.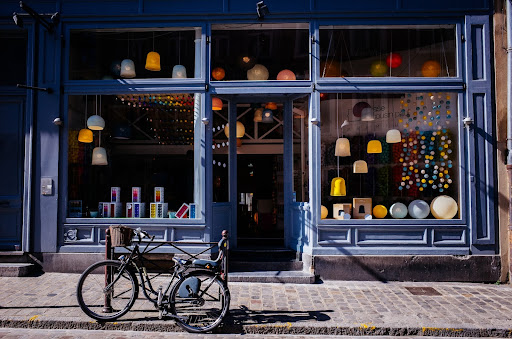 By utilizing these steps, any business can be set on a path toward long-term success. Through gifting opportunities, fresh and engaging products, loyalty programs and rewards, the setting up of an eCommerce platform, and the integration of social media and digital advertising – your business can stand out from the crowd. Not only will this help increase brand recognition and create more loyal customers, but it will also put you as the go-to establishment for whatever you offer. By using strategies such as these, your store has the potential to achieve greater heights in no time!