Roanoke Parks and Recreation is inviting residents to view in progress designs for the City's future "in-river park" and join for a Community Meeting on August 2. The meeting will be held at the Wasena Park Shelter starting at 5:30 p.m. The community is encouraged to provide feedback on what features they are most interested in and share their program or event ideas related to the future in-river park.
While a number of similar in-river parks can be found across the country, this will be the first of its kind in the state of Virginia. Roanoke Parks and Recreation is working with Stantec on the park design and permitting process.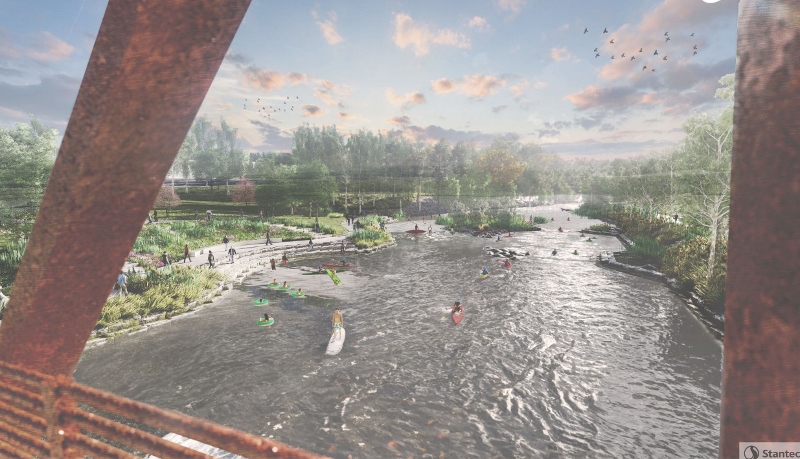 The proposed plan incorporates features that can be enjoyed by a wide variety of river and park users from experienced paddlers, to tubers, to those who enjoy wading in calm waters or viewing from the riverbanks. Community access and enjoyment have been prioritized in the design process, with a focus on ADA river access, whitewater features, enhanced wading spaces, scenic viewing points, and calm river play areas.
Plans for the in-river park also include adding access points along the river. In addition to ADA access at Wasena Park, the proposed design would include ADA access under Memorial Bridge. Also of note is a separate, grant-funded project to construct ADA river access at Bennington Park, demonstrating the ongoing efforts to enhance access to the Roanoke River more broadly.
$2 million in American Rescue Plan Act (ARPA) funding was allocated to this project in 2022 by the City of Roanoke, with an additional $1 million allocated in 2023. However, the plans are ambitious and in order to fully execute the proposed design, additional funding would be required (estimated at $1 million). City staff are actively pursuing additional grant funding to supplement the existing budget.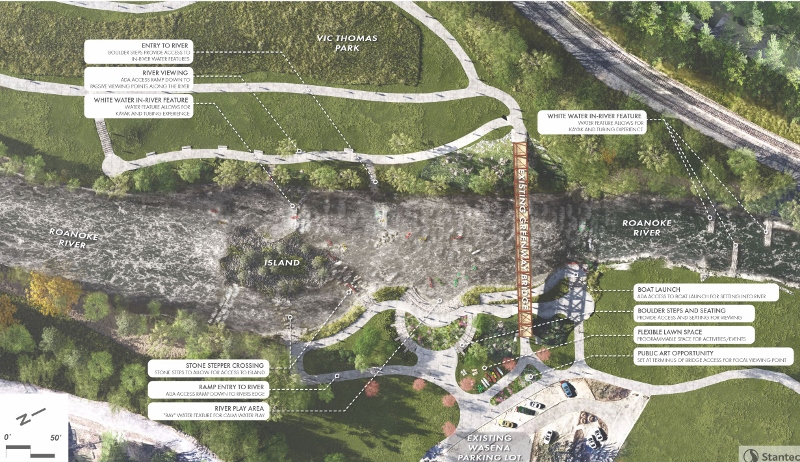 The project is currently in the process of acquiring permits and finalizing designs. Once those steps are complete, the next stage will be construction, with an estimated completion by 2026. Residents can stay informed and engaged with this and other ongoing projects by visiting the City of Roanoke's Zencity Engagement Hub.