The Roanoke History & O. Winston Link Museums have announced three new exhibits: On the Rails, Bespoke, and A Moment at Crewe, all of which will be on view at the O. Winston Link Museum from June 30 until November 1, 2023.
On the Rails – Presenting the work of 20 amateur and professional photographers, On the Rails showcases contemporary and vintage photographs illustrating the continued influence trains have on the landscape of both Roanoke and America.  Ranging from photographs of the Queen of Steam to the modern CSX locomotives, On the Rails captures both unique and traditional compositions from photographers far and wide.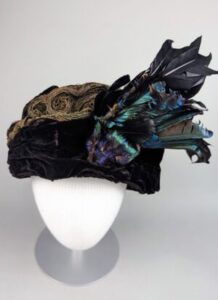 Bespoke: Millinery from the Permanent Collection – Honoring Roanoke resident and History Museum volunteer Sara Airheart for her 95th birthday, this exhibit showcases the ostentatious, demure, and highly fashionable hats that once graced the windows of downtown Roanoke's storefronts.  Ranging from the mourning bonnets of the 1870s to the feathered fancies of the 1890s, and from the 1920s cloches to the 1950s fascinators and pillboxes, the myriad of styles, shapes, and materials illustrate that there is a bespoke hat for every occasion.  This exhibit is sponsored in part by the Friends of Sara Airheart.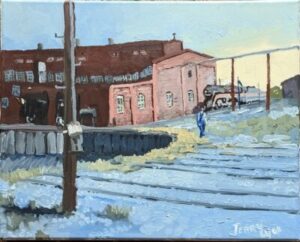 A Moment at Crewe: the Lyon Legacy – Combining Captain W.S. Lyon's 1958 photographs of the railroad workers at Crewe, Virginia, and Terry Lyon's artistic representations of his father's photographs, A Moment at Crewe captures the end of the steam era for the N&W Railway, as well as the once thriving railroad industry between Roanoke and Norfolk at Crewe.
The History and Link museums are housed in an historic train passenger station across from Hotel Roanoke at 101 Shenandoah Ave NE, Roanoke VA, 24016. The museums are operated by the Historical Society of Western Virginia and are open Tuesday through Saturdays, 10 am – 4:30 pm.  Admission is always free for members, $6 for adults, $5 for seniors/military/students, $3 for ages 12-17, and under 12 free.