According to the May 2023 Virginia Home Sales Report released by Virginia REALTORS®, there were 10,292 homes sold across the state last month. This is 2,756 fewer sales than May 2022, just over a 21% drop.
This year's March-through-May sales totals were down in Virginia, returning to 2015 levels. The decrease reflects hesitation from both buyers and sellers that is constraining the market. May's sharpest drops in sales occurred in parts of Northern Virginia, Hampton Roads, and the Roanoke region.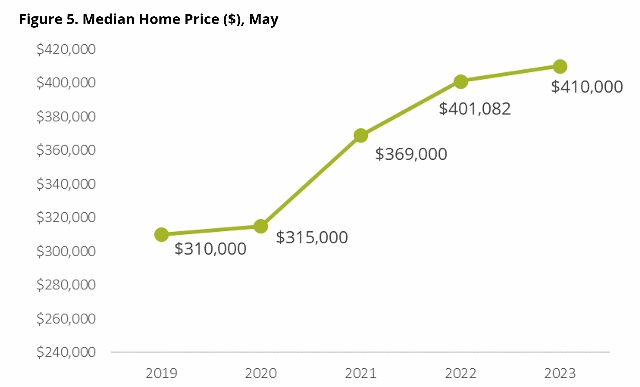 The statewide median sales price in May was $410,000, up 2.2% from a year ago, a gain of nearly $9,000. Prices have held firm even as the market has slowed, a reflection of the tight inventory conditions.
"It remains a sellers' market here in the commonwealth," says Virginia REALTORS® 2023 President Katrina M. Smith. "While homes are taking about a week longer to sell, on average, compared to this time last year, most sellers are still getting more than asking price for their home." In May, the average sold-to-list price ratio in Virginia was 101.4%, up from 100.9% last month.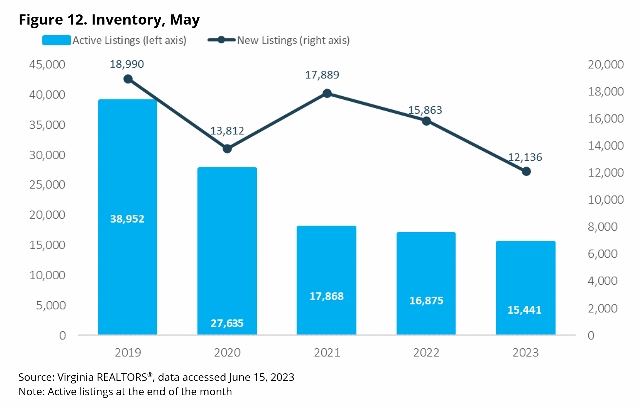 The inventory of active listings shrank in Virginia in May. There were 15,441 listings on the market statewide at the end of the month, which is 8.5% less than the same time last year. This is the second consecutive month that active listings have dipped after six months of growth.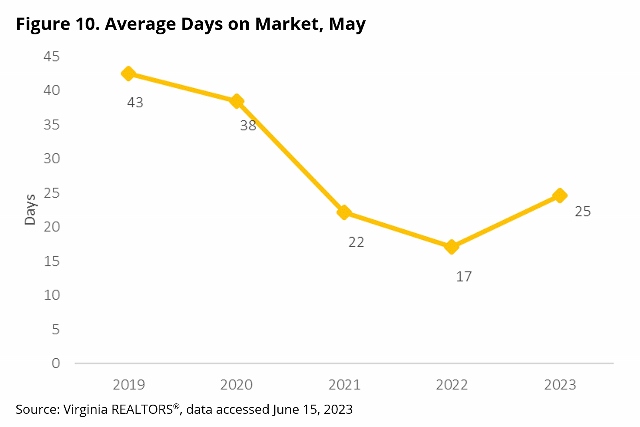 "In Virginia's spring market, we've seen activity trending below average on both sides of the table; however, market conditions remain very competitive in many local markets around the state," says Virginia REALTORS® Chief Economist Ryan Price. "Despite the current mortgage rate conditions, which have kept some would-be buyers on the sidelines, the already tight inventory conditions worsened by stagnant seller activity has kept the market competitive for buyers here in Virginia."
The Virginia Home Sales Report is published by Virginia REALTORS®. Click here to view the full May 2023 Virginia Home Sales Report.