Jason Peters (R), who currently represents the Vinton Magisterial District on the Roanoke County Board of Supervisors, has announced he is running for Commissioner of Revenue. As reported here, "with the early retirement of former Clerk of Court Steve McGraw on February 1, Roanoke County now has only one Democrat office holder: Commissioner of the Revenue Nancy Horne, 78, who has held that office for decades." It has been about 30 years since a Republican occupied that office.
Peters' announcement is below: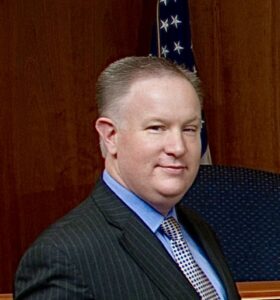 "Current Board of Supervisor Member Jason Peters has received the Republican nomination to run for the Commissioner of the Revenue in Roanoke County. Peters background encompasses 10 years of service on the Board of Supervisors, 23 years of strong business leadership in the banking industry and over 30 years of active volunteer community involvement. These positions have formed the perfect pathway for success in this newly sought position. Peters will bring new insights, modernized changes and crucial relationships that will enable him to lead for many years to come.
"Through his banking career, Peters knows how businesses function and understands their everchanging, complex needs. Since Covid, many businesses faced a number of challenges and through those obstacles many became more automated and adapted to new ways. Recognizing those changes, Peters sees the need and has plans to develop, modernize and streamline the process for Roanoke County businesses.
"As an active member of the Roanoke County Board of Supervisors, Peters understands the necessity of having a vibrant, expanding community. During his Board time, he was a driving force behind several teams that helped transform many stagnant county-owned properties to productive entities. Those significant changes are apparent in the development and revitalization of Vinton, the Reimagine 419 project, and the success of Explore Park. Most recently, he crafted the memorandum of understanding between the Board of Supervisors and Roanoke County Schools to renovate two elementary schools and build a much-needed career and technical center.
"Peters' community involvement demonstrates his desire to serve the Roanoke area. He has served over 30 years with Roanoke County Fire and Rescue through the Vinton First Aid Crew, where he currently serves as president of the board. Peters has served in various other volunteer organizations throughout Vinton and Roanoke County.
"Through his career, his community service and his volunteerism, Peters has gained many years of experience and beneficial relationships that will help him to serve in the capacity of Roanoke County Commissioner of the Revenue. Those relationships that he has formed will be crucial to making the Commission of Revenue office a place that is seen by citizens and business owners as a valuable community resource. This is his true desire to help put tools in the hands of businesses and young professionals to inspire them to become future leaders in Roanoke County."
Early voting will begin in September and Election Day is November 7.
–Scott Dreyer