We're a month away from the Memorial Day holiday and the unofficial kickoff to what could be a very busy summer for travel.  On top of AAA reporting a significant increase in international travel bookings this year(up 200% compared to 2022), the TSA is now warning travelers that summer airline passenger levels are expected to be "comfortably above" pre-pandemic numbers.  Despite airline ticket prices running 20 to 30% higher than 2022, Delta Airlines reports a record number of advance bookings for summer travel.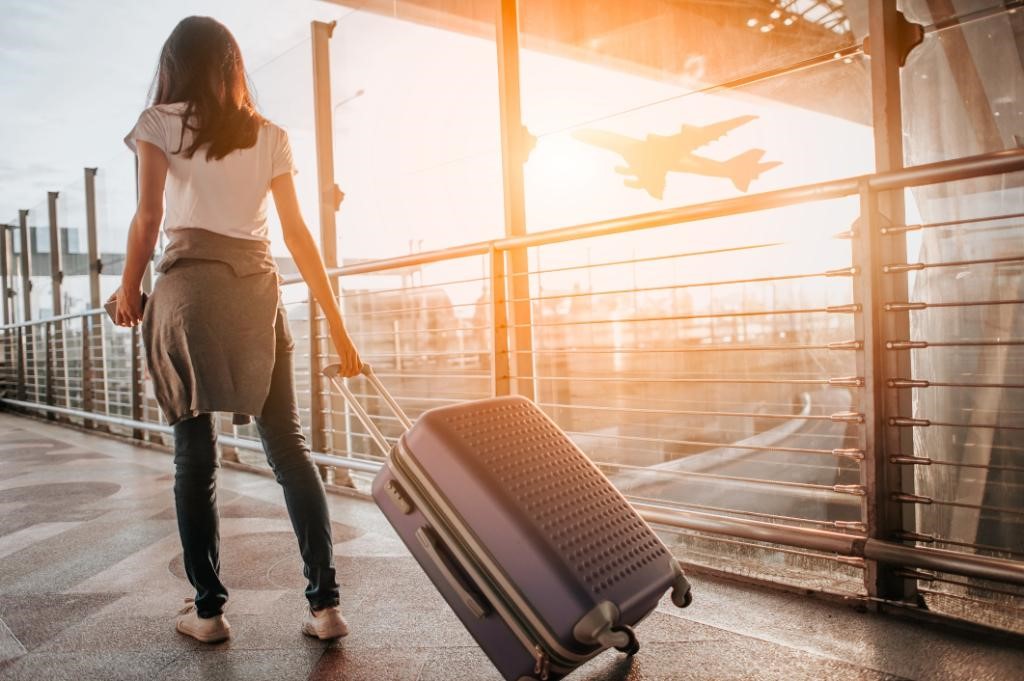 Will Memorial Day holiday weekend travel be above the pre-pandemic numbers of 2019? AAA's official holiday forecast numbers won't be out for a few more weeks, but the auto club is warning travelers to prepare for busy roads, rails and skies this summer.
"No surprise, for travelers who want the best choice of options for their vacation, now is the best time to book a summer trip," says Morgan Dean, Public and Government Affairs Manage for AAA Mid-Atlantic. "Waiting too long could mean sold-out cruises or tours and limited availability for hotel rooms."
That's not to say there aren't opportunities to save money for those who have flexible schedules and aren't set on a certain destination.  AAA travel data from 2022 showed that people who booked closer to their departure date paid less, and there's a good chance travelers could find last-minute deals again this summer if they don't mind flying on off-peak days and hours.
10 things for travelers to think about while planning and flying this summer:
When booking, aim for the first morning flight. It's more likely to depart on time because mornings have less air traffic congestion and fewer weather delays, especially in the summer. Early flights also give you more flexibility if there is a delay or cancelation and you need to reschedule.
Reserve airport parking ahead of time to save time on your departure day.
With the TSA projecting pre-pandemic numbers this summer, it's key to arrive at the airport at least 2 hours before domestic flights, 3 hours before international flights. Remember, international hubs will be extra packed with passengers this season.
Sign up for TSA PreCheck® or Clear to speed up the security process.  AAA Mid-Atlantic locations regularly host pop-up TSA Pre-Check® Sign up events.  You can check here for an upcoming event near you.
Avoid checking a bag. Carry-on luggage allows you to be more flexible if there's a delay or cancelation.
Make sure your phone is fully charged. Download the airline's app to receive notifications and use FlightAware to track your aircraft the day of departure.
Know your passenger rights.  Read the airline's "Condition of Carriage" online to understand how you are protected in case of delays, cancelations, and misconnections.
Have your confirmation number or record locator handy, in case there's a delay or cancelation and you need to rebook quickly.  If you're trying to reach the airline by phone, try their international numbers or rewards numbers, which can sometimes answer faster.
Weather is an "Act of God" – not the fault of the airline – and travelers may be on their own to rebook flights. An advantage of working with a trusted travel advisor is that they can help you with rebooking options.  AAA offers complimentary emergency travel assistance for travelers who worked with an advisor.
If a flight is canceled due to what is in the control of the airline, like a mechanical issue, the airline is responsible for rebooking passengers and providing some amenities, like food or lodging. For info, see the DOT website: https://www.transportation.gov/airconsumer/fly-rights