The more things change, the more some things remain enigmatically the same.
If you commute into New York, hopefully you don't have to endure Penn Station. It's been a mess for a very long time, with cramped spaces, disgusting common areas, bad services, and bathrooms that smell like…bathrooms. Well, during the pandemic, there was a pretty significant upgrade to the complex, but only sorta. The beautiful old Post Office building across the street to the west was repurposed as a second terminal which opened in 2021. It's the new home for the LIRR and Amtrak, all bright and airy, with nice food options and comfortable seating areas. It was given a cool new name, Moynihan Train Hall, to recognize the long public service of NY Senator Daniel Patrick Moynihan, (whose famous quote, "you are entitled to your own opinion, you are not entitled to your own facts," is more prescient than ever.)
Unfortunately, the addition of Moynihan Hall makes the old terminal across the street – still servicing NJ Transit and the subway system – seem crappier than ever. And that in turn has reignited the long-simmering argument over how it should be renovated, with NY Governor Hochul recently stating, "My plan is simply to give New York commuters an experience that is not equated to a living hell, OK?"
Word. But once you start thinking about how to renovate Penn Station, it inevitably opens up a much larger discussion about what to do with the whole neighborhood. So, OK, close your eyes and imagine a near future in which a dozen new glass buildings have risen, and tower over a completely updated train terminal complex way down below. (Actually, you don't have to imagine it, you can see renderings of the Governor's proposal here.)
It would be cool if it happens, and as a Jersey commuter I certainly look forward to it. But as I look at the plans, my mind is drawn to another thing that sits at the center of the redevelopment. And it is one of the weirdest anomalies in New York City, or in the world for that matter. It's a very famous thing with a name that's wrong, three times over.
***
To understand how it came to be, let's go back in time, back to the 1770's. Down at the south end of Manhattan, a swamp was drained to make room for a military barracks and a home for juvenile delinquents. When the home burned down in 1839, it was replaced by a roadhouse that served as the last stop in the city for folks traveling north. To give the place some cachet, the owner named the joint 'Madison Cottage' after the former President (who honestly always hated New York). It only lasted until 1853, when it was razed to make room for a hotel, but by that point the area around it had become synonymous with the roadhouse. And so we get – quite indirectly – today's 'Madison Avenue,' and along its length from 23rd to 26th Streets, Madison Square Park.'
In 1871, a large train depot at the north end of that park was abandoned when Grand Central Station opened. Seeing an opportunity, an entertainment entrepreneur named P.T. Barnum leased the vacant depot from Cornelius Vanderbilt, and transformed it into an open-air 'hippodrome' for circus performances. It was subsequently sublet – for only 2 years – to a concert promoter, who filled the place with fountains and flowers and renamed it 'Gilmore's Concert Garden.' It served as a meeting place for political events, boxing matches, and, famously, the site of the first Westminster Kennel Club Dog Show, in 1877. Somewhere along the way, it became known as 'The Garden.'
In 1890, the drafty old building was purchased by a consortium that included Barnum, J.P. Morgan, Andrew Carnegie, and W.W. Astor. They hired the most famous architect of the day, Stanford White, to design a replacement. And he came up with a colossus that featured the largest main atrium in the world, a concert hall, seating for 8000, the largest restaurant in the city, and a rooftop cabaret. Though it was designed in Beaux Arts style, it had a Moorish feel and a bell tower modeled after the minaret of the Cathedral of Seville, atop of which was an 18-foot sculpture of Diana that turned in the wind 32 stories above the ground. The structure was a modern marvel and the second-tallest building in New York, but – as you might expect in such a twisted tale – it became best known for a murder, which occurred in 1906, when Henry Kendall Thaw shot Stanford White in the rooftop restaurant for having an affair with his wife.
In 1925, the famous building was torn down to make room for the New York Life building. The venue was moved away from Madison Square, one of the city's swankiest neighborhoods, to Hell's Kitchen. A new place was built with seating for 18,000, and which hosted boxing and other sporting events. And then, in 1968, it was moved and replaced by a much larger fourth incarnation further south, which is built, ironically, right atop…a railroad station.
And so we come back to today. The heart of the Penn Station complex is something round… it's an old roadhouse, born in a swampy cemetery fit only for soldiers and criminals…transformed by a showman and multiple millionaires…twice moved, three times destroyed, four times rebuilt…witness to the crime of the century…home to politicians, purebreds, pugilists and power forwards…
It's the famous thing that is misnamed three times over. It has nothing to do with James Madison. It's not Square. It's not a Garden. But it's the most famous arena in the world.
****
And now, with an impending massive neighborhood redevelopment heading its way, it might have to move and be rebuilt one more time. Several plans have been floated, including building a massive new complex at Hudson Yards. Earlier this year the owner rejected the idea of moving anywhere. And then Hochul put out her plan. And then, just this week, the MSG brass stated that they'd be willing to relocate, but only across the street.
Crain's NY Biz estimates that moving it anywhere will cost over $8B. And that kind of money brings out all kinds of interesting characters.
And so once again it's game on: the fate of Madison Square Garden is in play, and it will be decided by the latest generation of New York's rail lords, millionaires, politicians, and con men.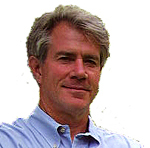 – Mike Keeler