The issue of parental rights over a child's education was front and center in Washington last week. On March 24, the GOP-led House of Representatives voted 213-208 to pass the bill that supporters called the Parents' Bill of Rights. Notably, every Democrat who voted opposed the measure. Moreover, five GOP members voted "no" as well, mainly on the grounds that the federal government should not be involved in education at all, since that should all be decided at the local and state level.
The issue of parental rights received great attention after the upset victories of Republicans Glenn Youngkin, Winsome Sears, Jason Miyares, and a GOP-led House of Delegates after Virginia's historic 2021 elections. Moreover, President Biden's Department of Justice labeling upset parents speaking at school board meetings as "domestic terrorists" and boys wearing skirts in order to attack girls in girls' bathrooms has countless parents and children up in arms.
"This bill is not complex or complicated," the bill's sponsor Rep. Julia Letlow (R-Louisiana) said during debate on the House floor Thursday. "Nor should it be partisan or polarizing, and contrary to what you may hear from my colleagues on the other side of the aisle, it is not an attack on our hard-working teachers, who will always be the heroes in my eyes."
"It is not an attempt to have Congress dictate their curriculum or determine the books in the library. Instead, this bill aims to bring more transparency and accountability to education, allowing parents to be informed and when they have questions and concerns to lawfully bring them to their local school boards."
The three conservative Congressmen who represent the western half of the Old Dominion all voted for the measure. As evidence of how closely-divided the House is, if those three had changed their votes to "no," it would not have passed.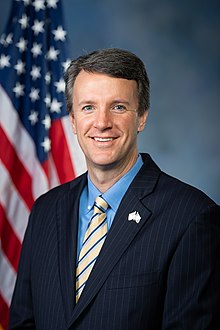 Rep. Ben Cline (R-6), who represents the Valley from Roanoke to Winchester, tweeted: "The Parents' Bill of Rights we passed today will require transparency in our schools and ensure our children are being educated, NOT indoctrinated."
In his March 24 e-newsletter, Rep. Morgan Griffith (R-9), who represents the Southwest corner of the State from Smith Mountain Lake to the Tennessee/Kentucky lines, expressed his support.
"Over the past few years, there has an alarming trend of parents being forcibly shut out of their children's education by certain school districts. I've recognized the urgency of correcting this issue. Parents are the people primarily responsible for directing their children's education and they have rights.
That's why I voted in favor of H.R. 5, the Parents Bill of Rights Act, which passed the House of Representatives in a 213-208 vote. The legislation makes clear the rights of parents!
It also makes clear to schools their duty to parents and the limits to their authority when parents are making decisions for their children. This legislation is critical for our families. There has been a rise in divisive ideology, like critical race theory, and sexually explicit information being taught in our schools, many times without the approval of parents.
While it may take a village to give a child a well-rounded raising, it does not give the village a right to inculcate children with a world view in opposition to parental wishes."
Rep. Bob Good (R-5), whose sprawling district goes from the North Carolina line through Central Virginia to the Northern Virginia exurbs, tweeted: "House Republicans pass the Parents Bill of Rights! The right of parents to have control of their child's education is non-negotiable."
Rep. Jennifer Wexton, (D-10), Congresswoman from Northern Virginia, explained her opposition via this tweet: "This extreme bill brings culture wars into classrooms at the expense of our kids' well-being. As a parent, I know what our schools need is better teacher pay, upgraded facilities, and programs to make up for lost learning—not banning books and censoring curriculum. I voted no."
Now that the bill has passed the House, it heads to the Senate. However, as reported here, the Senate has had such a leisurely pace and with several members ill, it has not had a full vote in seven months.
As indicated by the House vote, the Democrat Party is on record as being against parental rights, which may prove hazardous in upcoming elections. For example, Virginia's junior senator and failed vice-presidential candidate Tim Kaine (D) is running for re-election in 2024. Kaine's wife and daughter of a former governor, Anne Holton, sparked a firestorm of controversy with she clashed with Northern Virginia parental-rights advocate, mother, immigrant from India, and State Board of Education nominee Suparna Dutta (as reported here.) The two clashed when Holton claimed America's cornerstone documents The Declaration of Independence and Constitution are not "remarkable," and she added fuel to the fire by helping orchestrate the Democrat-led State Senate to boot Dutta off the Board.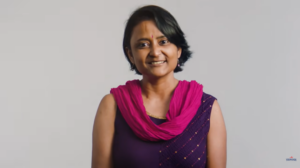 It is a little-known fact but, reportedly, since the State Senate voted to keep Dutta off the Board, that ban is life-long. In other words, if the Senate had merely not voted on Dutta's appointment, then she would have been kept off but might have been appointed by a later governor. However, by taking the extreme step to vote against her, the Senate made the ban permanent. Sen. John Edwards (D-Roanoke), whose chief of staff is Roanoke City Council member Luke Priddy, cast one of the votes to kill her candidacy.
The fact that Democrats profess particular concern for women, immigrants, and people of color makes Holton's and the other Democrats' attacks against Dutta all the more shocking.
In the US Senate, Democrats hold a slender 51-49 majority. However, the issue of parental rights is one with a massive following that cuts across most political, racial, gender, geographic and economic lines. Sen. Kaine will be running for re-election where many parts of western and central Virginia voted for Republicans over Democrats by a 2 to 1 or 3 to 1 margin in 2021. Moreover, the Democrats' 2024 re-election map is challenging and includes West Virginia's Joe Manchin.
In fact, the fight over parental rights is documented through most of history. Taking children away from their families and traditions in hopes of making them obedient tools in service of king or state has long been a favorite practice of tyrants. As recorded in Daniel 1:1-7, in Bible times, King Nebuchadnezzar took a number of Jewish captives and brought them to Babylon to learn the Babylonians' ways and forget their Jewish roots.  In the 20th Century, fascist Germany forcibly brainwashed young people via the group Hitler's Youth, while communist countries have done and do the same via Young Pioneers.
Here in Virginia, the role of parental rights and the related attacks on Ms. Dutta may play pivotal roles in the upcoming November elections as control of the General Assembly will be at stake.
Updated 3-26-2023
–Scott Dreyer