Do you want to start an online business but don't know how to choose a good domain? Making the right decision for your domain name can be daunting, as it should reflect and fit your brand in both style and substance. Finding the perfect blend of being unique, memorable, reflecting what you do best, while still being easy to find is not always simple. But fear not! With these tips, we can help you select a domain that will make sure your web presence stands out from the competition!
Understand the Benefits of Having a Good Domain 
Having a good domain for your online business is essential. A good domain can have huge benefits, from improving your website's visibility on search engine results pages to boosting your brand and building trust with customers. Using the right domain name can create an integrated, cohesive presence for your business across all platforms, including web, email and social media—in other words, everything looks more professional when you have a strong domain to back it up. Plus, if you play your cards right, switching to a better domain can be relatively simple too! Good domains are definitely worth the effort—so take the time to do some research and find one that suits your needs to get the most out of this opportunity.
Consider Your Target Audience Before Choosing a Domain 
Choosing the right domain is essential to creating a successful online business — especially when it comes to making a lasting impression on potential customers. This can be tricky, though, because there are so many factors to consider. One of the most important is your target audience: what terms will attract them (or even keywords they search for) and how you can use that language to optimize your domain choices? Ultimately, you want a domain name that reflects your business identity, sends the right message to potential customers, and evokes trust and confidence. Keeping your target audience in mind helps you pick the perfect one and should be high on your list of priorities when selecting a new domain.
Avoid Hyphens, Numbers, and Other Characters in Your Domain Name 
One of the key components to an effective online business is having an easy and memorable domain name. Unfortunately, using hyphens, numbers and other characters in your domain name can make it hard to remember –– costing you customers. In order to create a successful online business, you should ensure that your domain name is free of any problems and only consists of letters, with the possible addition of one dash to help improve readability or separate words. Avoid any numbers or characters that could give visitors extra pause when trying to reach your site. If you keep these things in mind during the domain selection process for your business, you will be well on your way to a successful online presence!
Research to Make Sure the Domain You Choose is Available 
Starting an online business requires careful planning and domain registration is a crucial part of that process. Before investing in a domain name, it's important to research its availability. You don't want to get stuck with your website url being half-correct or needing to make a hasty switch if you find out later your domain was taken. Fortunately, researching domain name availability has never been easier. All you need to do is visit an accredited domain registrar and search for the domain that interests you. Once you find the domain name you want, register it quickly before someone else does! The domain registration process should be seamless and easy. A good domain is key for any successful online business, so make sure you have the resources to research properly before investing in one today!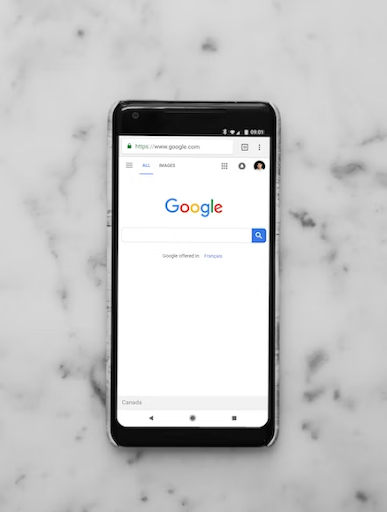 Keep it Short and Sweet 
When it comes to finding the perfect domain name for your online business, brevity is key. Long, hard-to-remember web addresses do not make an inviting impression on potential customers and can be difficult to share in a conversation or on promotional materials. Maximize your chances of success by keeping your domain short and sweet. As an added bonus, this choice could help you rank higher in Search Engine Optimization (SEO) rankings — though that is far from the only factor that matters when it comes to SEO performance. That said, picking something snappy, memorable, and easy to spell can offer a much-needed boost down the road.
Secure Privacy Protection for Your Domain Name
Protecting your domain name should be a top priority for any online business. An unprotected domain can be subject to malicious activity, including being taken over by hackers or scraped for personal information. It is essential to secure privacy protection for your domain to limit access and protect it from unauthorized users. Choose a provider who offers multiple layers of defense, such as authentication and encryption features, as well as a reliable technical support team. These services will help keep your domain safe from unwanted intruders and ensure that you maintain control and ownership of all of your online assets. With the right privacy protection, you can be sure that your online business is secure.
Having a good domain name can be key to the success of your online business. Whether you run a store, blog, or some other form of online presence, you will need to take the necessary steps to ensure that you have a domain name that is easy to remember and requires no extra work. Consider your target audience before choosing a domain name, and do some research to make sure that it is available. Avoid hyphens, numbers, and other characters in your domain name if possible, and keep it short and sweet – you want visitors to remember it easily! Lastly, don't forget to secure privacy protection for your domain name so that others cannot register or use it for their own websites. By keeping these tips in mind when registering a domain for your online business, you are sure to have a memorable web address that will be beneficial for years to come. Hopefully. these tips will help you find the perfect domain name for your business!