On Friday, May 20th, 2022, at 4 PM, Roanoke Parks and Recreation (PLAY Roanoke)
will hold a dedication ceremony at Washington Park honoring the late Ricky
Renell Wright.
Roanoke Parks and Recreation finished converting unused tennis courts at Washington Park to basketball courts in late 2021. Darnell Wood, a childhood friend of Wright and community advocate, heard about the repurposed courts and immediately asked that they be named for Wright.
Wood also felt the ceremony should include people putting the courts to good use, so PLAY
Roanoke will host a free 3 vs 3 basketball tournament after the dedication. Michael Clark, Director of Roanoke Parks and Recreation, Reverend Preston Tyler, Mayor Lea, Darnell Wood, Mark Grogan, and Robert Mason will be speaking during the dedication followed by a ribbon cutting to celebrate the naming of the new basketball courts in Wright's honor.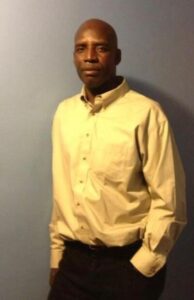 Immediately after, a 3 vs 3 basketball tournament will take place. Registration for the 3 vs 3 tournament is limited to 12 teams and is on a first-come, first-served basis. Registration is still open at www.playroanoke.com. 
During the tournament, PLAY Roanoke will provide food and giveaways to all attendees, and Star City Safe partners will be on site with information and resources for the community. All are welcome to attend the ceremony and the tournament.
These events are free to the community to participate in and attend, and they are part of the Star City Safe Initiative to offer expanded services and access to public facilities to keep our youth and neighborhoods safe through programming and engagement.