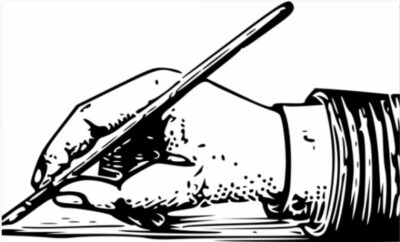 Syria, about the size of North Dakota with a population of about 17 million people has been in deadly turmoil since late January 2011 when protests broke out in both Damascus and Aleppo. These protests were powered by citizens who wanted greater freedom and a taste of democracy. This is understandable in a nation where literacy stands at about 86.5%, unemployment is about 11% and individual GDP is about $5,100 and shrinking at a rate of about 10% annually. By comparison, the individual GDP in southern neighbor on the Arabian Peninsula, Saudi Arabia is more than $53,000 annually and growing at about 3.4%. Formally, the Syrian civil war started on March 15th, 2011.
Only a few days later Syrian army troops fired on the protesters, killing four. Shortly thereafter, citizens demanded the resignation of Bashar al-Assad whose family had been in power since 1971. President Assad was born in 1965 and succeeded his father after his death in 2000. Bashar al-Assad is a physician specializing in ophthalmology and is the Regional Secretary for the Arab Socialist Ba'ath Party of Syria. He is also the Commander of Syrian Armed Forces.
Assad is now in the process of clearing all of the Idlib Province in NW Syria where people are at risk of death due to escape routes that have been cut off from entering Turkey by walls, trenches and armed militia. Syrian troops backed by Russian air power and Iranian militia have effectively amassed about 900,000 Syrian women, children and a few armed opponents of the Assad regime for extermination. This is becoming one of the largest humanitarian horror stories of this century according to Mark Lowcock, the UN Emergency Services Coordinator.
Turkey has taken in about four million Syrian refugees so far and is becoming active in helping the fleeing evacuees; 370 have died including almost 100 children. Turkish troops in Idlib Province number about 10,000 plus 2,000 pieces of artillery, armored vehicles and tanks. Turkish President Erdo?an has warned Syrian President Bashar al-Assad that an operation by Turkish military is about to take place; the threat has been dismissed by Syrian authorities.
On August 12th, 2012, then President Obama issued a warning that the 'red line' would be crossed if Syria continued the use of lethal chemical weapons. While Russia's Putin agreed to take care of the problem, the use of chemical weapons, barrel bombs and other lethal weapons persisted simply because Assad was committed to annihilating anyone who challenged his sordid leadership. In September 2015, the Russian air force came to Syria to support the Syrian military; 7 of 8 hospitals and clinics were destroyed and abandoned.
In my research on Idlib Province in NW Syria, there were countless stories of sadness and privation. One family of two parents and three children were living in an apartment building with no doors or windows and was their sixth location in Idlib. Another tale is of a father whose family was staying in a partially demolished shop with front windows blown out, who grabbed his 18-month-old daughter and headed through the 30° and 40° weather to a hospital a mile distant. Holding the child tightly against his chest, she was declared dead upon arrival.
A displaced family of seven pitched a tent near the Syria/Turkey border. The only 'luxury' in the tent was a carpet with 4 small mattresses and a few blankets. The facilities weren't enough for the three-year-old who was deceased upon arrival at a hospital.
At the beginning of 2019 there were 70.8 million refugees worldwide; about half were under the age of 18. World poverty now stands at 600 million people. Our armed military has been in Afghanistan since October 7th, 2001. Has mankind/humankind accepted lethal warfare as 'civilized norm' rather than peace?  Count your freedoms, count your blessings, count your friends and remember that the evil ruler of Syria is also the head of a 'Socialist' party in his country.
You may not enjoy reading all this gruesome information about human suffering; well, dear readers I don't enjoy writing about it either. But when it is uncovered, it needs to be chronicled so that those of us who live in relative safety without fear need to know about the appalling events that don't appear on front pages.
Dick Baynton