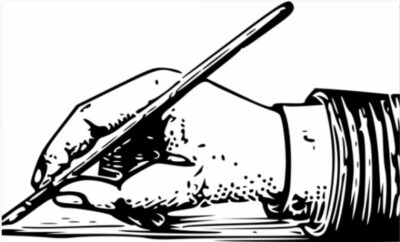 There are so many threats, promises, tweets and factoids that appear in newspapers, magazines, on TV and radio; it might be interesting to repeat some of the palaver for review. Just a day or two ago, Alexadria Ocasio-Cortez (D-NY) was visiting the Tex-Mex border and made comments to reporters through an open car window. The comment went something like this; the situation is terrible, there is no running water and people have been told to drink from the toilet! That sounds vile but I'm wondering if there is no running water, how can a person drink from a toilet?
This new member of the House of Representatives shows her net worth at about zero due to student debt of $15, 000 to $50,0 00. As a bartender she was making about $26,000 annually but if she continues to be re-elected a few times she will become a millionaire like a lot of other legislators. Reportedly the average age of legislators is 62 and average net worth is a little over $500,000 compared with the average net worth of U.S. citizens of about $100,000.
Rashida Tlaib (D-MI) recently gave a TV speech with a backdrop of C-Span. Her one-minute talk mentioned that it is the job of Muslims in the U.S. to convert all U.S. citizens to Islam. The approach was something like this; education is important in this country in accord with obligations from Allah, we must make all America Muslim. Here we thought people came here from other nations to adopt our culture of freedom and liberty where we are a nation of laws.
Mr. Obama reminded us that we are no longer a Christian nation; we recognize other religions and cultures. That's fine but it has been the understanding of many of us that when our laws or cultures collide, ours prevails. For example, Sharia law has many conditions that are at odds with our Constitutional play book. We object to anyone who says they abide by Sharia law and they should be directed to any country where they are comfortable with the discipline of Sharia. Ms. Tlaib is the eldest of 14 children of Palestinian parents who moved first to Nicaragua then to Detroit. The family received welfare assistance in the raising of this brood of children.
Justin Amash, a congressional representative from the Grand Rapids area of Michigan announced on July 4th that he was withdrawing from the Republican Party. His reason given was, "Our politics is in a death spiral. That's why I'm leaving the GOP." The real reason for his departure from the GOP is that he has been a 'Never Trumper' and has advocated impeachment. Arriving in the U.S. at age 16 he is a child of Palestinian immigrants.' Congressman Amash might be part of the cause of the political death spiral if it exists.
A week or so ago, an Antifa mob attacked Andy Ngo, an editor at Quillette who was photographing protesters in Portland, Oregon. He suddenly suffered a blow on the back of his head. He reported the incident to police and they said if they took any action the crowd might be incited. The city of Portland is a 'sanctuary city' that protects thugs who wear black masks and poses as protecting liberty from those who believe in the rule of law. Mr. Ngo suffered a hemorrhage (bleeding of the brain) and after spending 30 hours in the hospital was told that he might suffer memory loss for up to six months. The Antifa thugs shut down traffic and paraded in front of the Multnomah County Justice Center without intervention by police or sheriff deputies.
Let's finish this column of ignoble tales with a touching story by Harry Stewart. Born and raised in Queens, NYC, he noticed a magazine article about the 99th Pursuit Squadron being formed at Tuskegee, Alabama Army Airfield. Upon high school graduation, he was accepted into flight school and flew 43 combat missions, shooting down three Luftwaffe Focke-Wulf Fw 190's with his Mustang P-51 on Easter Sunday 1945. This Tuskegee Airman was awarded the Distinguished Flying Cross and retired as a Lt. Col.; Harry celebrated his 95th birthday on July 4th, 2019. Blessings to this great American!
Dick Baynton