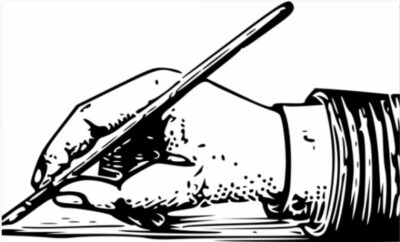 While many readers will not recognize the name Dave Thomas today, 25 years or so ago, his name was recognized by an estimated 90% of U.S. citizens. The reason is that he appeared in more than 800 commercials produced by 'Wendy's', the fast food restaurant chain that he founded in Columbus, Ohio in 1969. It has been reported that he appeared in more commercials than any other business founder.
He was born of a single mother in New Jersey in 1932 and died in Florida in 2002. Adopted by Rex and Auleva Thomas when six months old and spent his early years near Kalamazoo, Michigan. His adoptive mother died when Dave was five years of age while his adoptive father frequently moved seeking work. He spent some years with his grandmother Minnie Sinclair learning important lessons of service and respect for others.
At age 12 he found a job working at a restaurant in Knoxville, TN but lost the job over a dispute with the owner. Disappointed, he decided that he would hang onto every job in the future. Moving around the country with his father, they turned up in Fort Wayne, Indiana when Dave was 15. After finding a job at Hobby House Restaurant, he seemed to be doing well so he decided to stay in Fort Wayne when his father moved once again.
He dropped out of high school in favor of working at the Hobby House Restaurant that was owned and operated by the Clauss family.  In 1950 when the 'winds of war' ignited the Korean conflict, Dave enlisted in the Army and after attending the Army's 'Cook's & Baker's School at Fort Benning, Georgia he was sent to West Germany where he became the mess sergeant responsible for feeding 2,000 Army troops. Following discharge in 1953, he returned to work at the Hobby House Restaurant in Fort Wayne.
By the mid-1950's Col. Harland Sanders of Kentucky Fried Chicken fame explored the Fort Wayne area for entering the market in behalf of his KFC chain of restaurants. Col. Sanders tried to interest the Clauss family in his KFC franchises. Although the Clauss family was reluctant, Dave was chief cook for their Hobby House Restaurant and was able to persuade them to franchise with KFC. The Clauss family wound up owning several KFC franchises in the Midwest. Thomas ultimately sold his share of four KFC restaurants back to Col. Sanders and joined an investment group that founded 'Arthur Treacher's'  restaurant chain. His interest waned and after a few months he withdrew from the group as well.
Dave opened his first "Wendy's" in Columbus, Ohio on November 15th, 1969. The name of the hamburger restaurant was named for his eldest daughter whose name is Melinda Lou but was given the 'nickname' of 'Wendy.' As of 2018, there were more than 6,700 Wendy's Restaurants making it the third largest hamburger chain of eateries.
Dave and Lorraine were married 47 years; they had five children including Melinda, Pam, Lori, Molly and Kenny who passed away in 2013. Dave Thomas was posthumously awarded the Presidential Medal of Freedom in 2003. A non-profit Foundation established by Thomas was named, "Help Find Permanent Homes for Children in Foster Care", to assist the more than 120,000 children in 'foster care' throughout our country.
There is a moral to the story of Dave Thomas. In fact, there are many positive memorable attributes to the life he lived. Although our government started advocating that all high school seniors need a college education, Thomas did not spend a day in a college classroom. Although he dropped out of high school, he regretted his failure to finish and Dave acquired a GED in 1993 at Coconut Creek, Florida at age 61. He had founded the 'Dave Thomas Education Center' that offered GED classes to adults.  Although he endured a difficult youth it seems that he focused on improving his life through persistence at whatever job he had at the time. He also was a great family man for his wife and children. Perhaps his most obvious characteristic was service to others. His grit brought both fame and fortune; the American Dream.
Henry Ford (1863 – 1947) who dropped out of high school at age 15 said this, "You can't build a reputation on what you are going to do."
Dick Baynton