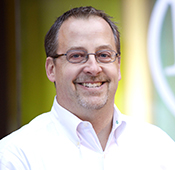 Around 15 years ago I spent a day in Northern New Jersey making sales calls with a consultant. I like new places and, while I had driven through the region, I had never really spent any time there.
I noticed the area was similar to so many places I had been – small towns, lots of trees, and actually very friendly people. I also noticed two other things – Manhattan was off in the distance, but always in sight. The other thing in sight was a constant stream of airplanes landing at Newark Liberty International, one of the busiest airports in the United States. On this day, the airport had two runways operating at the same time in order to keep flights moving as scheduled.
It was pretty flat there so you could see multiple aircrafts in different stages of landing: appearing from the clouds, nearing the airport, lining up with the runway, and touching down. At least three planes were in sight to for each runway at any given time. They were in a perpetual landing pattern and it got me thinking.
Business is a constant balance of approaching new clients, maintaining control of existing relationships, and landing those big sales.
The Application4Us as Producers . . .
Our business lives mirror those of the air traffic controller – especially in the sales world.
We have to safely land that sale that is right in front of us while helping those late in the process move toward the logical conclusion. Meanwhile, we have presentations to make to newer prospects, and the obvious importance of getting clients in the business development line into the landing pattern.
It's a busy job and it's not for the faint of heart or the fearful.
It's easy to lose track of those prospects as we work to finalize arrangements on the pending sale. It's typical to forget to call on those "way out in the future" potential clients when we are busy with presentations to those who have already expressed interest and are making "now" decisions. Simply put – it's a lot to watch.
Yet watch you must. The best sellers understand the value of all of these steps and watch all their clients and prospects simultaneously – just like the team in the tower at Newark.
B2C Enterprises is an award-winning advertising, marketing, and business development firm. If you'd like to talk about how we can help you build sales or see some samples call 540.904.1229 or go to b2cEnterprises.com for more.