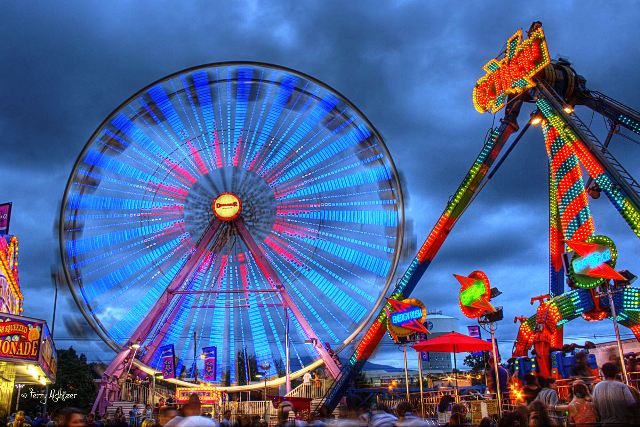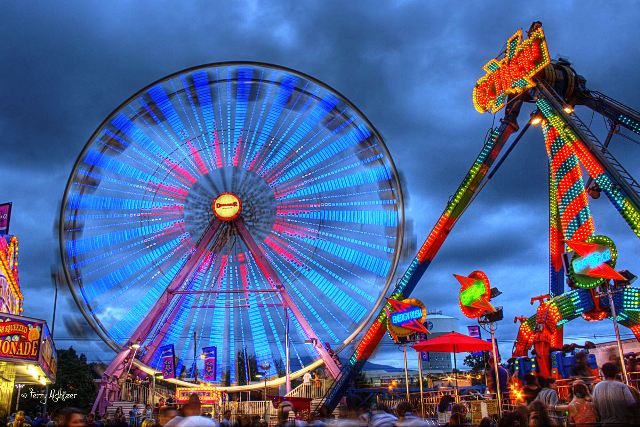 The  Salem  Fair  wrapped-up  its  12 day  run  at  the  Taliaferro  Complex  last Sunday,  but  not  before  posting unexpected  gains  in  attendance  and  revenue  for  the  fourth  time  in  the  past  five  years.
Despite  the wettest weather  in  the  history  of  the  event,  Fair  Manager,  Carey  Harveycutter,  says  the  fair  saw attendance  and ride  revenue  increases  on  eight  different  nights  on  the  14 acre  midway.
"There's  no  doubt,  we  had  our  share  of  rain,  but  on  the  days  when  the  sun  was  out,  fairgoers  more  than made  up  for  any  losses  due  to  wet  weather,"  said  Harveycutter.    "In  fact,  we  set  records  on  two  different days  of  the  fair  this  summer."
Saturday,  July  6,  turned  out  to  be  the  biggest  single  day  in  the  26  year  history  of  the  fair  as  ride receipts shot  up  51  percent  over  the  same  day  in  2012.  In  addition,  Sunday  July  14,  the  final  day  of  the  fair, proved  to  be  the  most  successful  Sunday  in  fair  history.  In  all,  Harveycutter  estimates  more  than 300,000 people  toured  the  fairgrounds  this  year.
"The  rain  was  a  factor  on  at  least  five  days,  but  the  fair-goers  showed  us  that  they  would  rather  get  a little wet  than  deal  with  the  stifling  heatwave  we  had  last  year,"  he  says. "We  can't  control  the  weather,  but we  can  make  sure  we  consistently  offer  a  quality  product  like  Deggeller  Attractions.  The  public appreciates that  and  we  appreciate  their  support."
Creative  arts  and  horticulture  exhibits  also  showed  increases  in  participation  this  year  thanks  to  a  number of new  categories  and  contests.  This  year,  more  than    600  individual  exhibitors  put  their  produce,  baked goods  and  crafts  on  display.  In  addition,  many  of  the  free  shows,  like  the  ultra popular  "Kachunga  and  the  Alligator"  were  packed  for most,  if  not  every  performance.