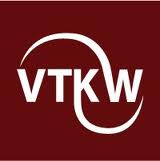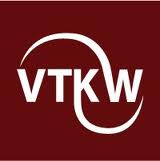 VT KnowledgeWorks hosts its fourth annual Global Partnership Week on August 18-24, 2013. University students, faculty, and staff from all over the world will congregate, collaborate, form partnerships, and build their global networks.
Members of the Global Partnership gather annually during a week-long event hosted by VT KnowledgeWorks, the Virginia Tech Corporate Research Center, Virginia Tech, and the citizens and businesses of the Roanoke-Blacksburg region.  Two concurrent tracks offered during the Global Partnership Week address the particular globalization issues faced by student entrepreneurs and innovative universities.  
The Student Track celebrates the energy and ingenuity of university students and their important contributions to the global economy by means of the Global Student Business Concept Challenge. The Challenge provides a unique opportunity for students to compete globally for a $25,000 grand prize and VT KnowledgeWorks trophy. While in Blacksburg, the teams are housed with local families, spend interactive time with successful technology companies, enjoy fellowship with Virginia Tech students, and attend a formal awards banquet hosted by the Virginia Tech Office of Outreach and International Affairs. 
Another key element of the week is a stimulating multi-university roundtable event at Virginia Tech, where faculty members participating in the University Track will discuss and exchange best practices and cooperative arrangements.  Participants of the University Track enjoy celebratory meals with a regional audience and have numerous opportunities to network, partner, and do business with each other.  They also attend the Global Student Business Concept Challenge and awards banquet. 
The Global Partnership is a multi-layered, ongoing cooperative association of regions building permanent social, academic, and business relationships. This year's 14 participating university partners include University of Kent, England; Télécom SudParis, France; University of Trento, Italy; Vienna University of Technology, Austria; Pontifical Catholic University of Chile; Virginia Tech, USA; Universiti Teknologi Malaysia; Tecnológico de Monterrey, Mexico; Tongji University, China; Ghent University, Belgium; University of Technology Sydney, Australia;  University of British Columbia, Canada;  Alexandria University, Egypt; and Universidad del Norte, Colombia.
To learn more about the VT KnowledgeWorks Global Partnership Week, visit our website at www.vtkwglobal.com or read about it on our blog at http://www.insidevtknowledgeworks.com/2013/06/vt-knowledgeworks-hosts-4th-annual-global-partnership-week.html.