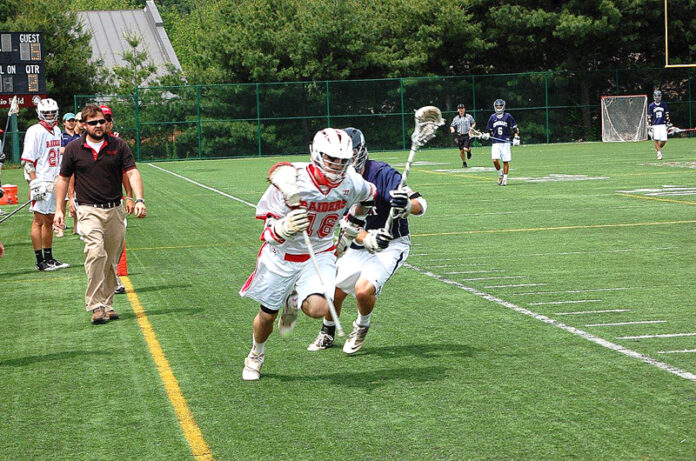 The North Cross men's lacrosse team advanced all the way to the VISAA Division II State Championship game last week by knocking off rival Covenant before falling in the final to Hampton Roads Academy. The Raiders had the state title in their sites leading the #1 ranked Navigators through three quarters before a strong fourth quarter rally evened the score at 9 all.
The favored team from Tidewater then capitalized on a couple of Raider miscues to take home the title by a score of 11-9.
Christoper Pollock led North Cross in the final with 3 goals, Paul Ross had 2 while Kurtis Naslovski, Penn Draper and George Revercomb added one goal each. Andrew Carpenter earned tournament MVP for Hampton Roads.