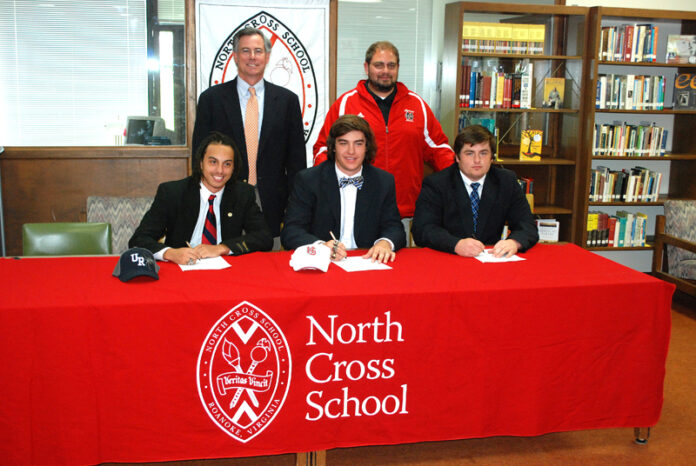 by Bill Turner
Three North Cross All-State football standouts signed to play at the college level in a ceremony last Thursday afternoon in the school library.
Josh Murray is joining the University of Richmond as a walk-on for the Spiders' Division-1 program. Likewise, Chris Shelton, a two-way lineman for the Raiders, plans to walk-on at Shepherd University, a Division-2 school in Shepherdstown, WV.
Also, Thursday, Paul Ross signed to continue his career at Division-3 Hampden-Sydney College.
The three were key members of the 2011 North Cross VIS state championship team.