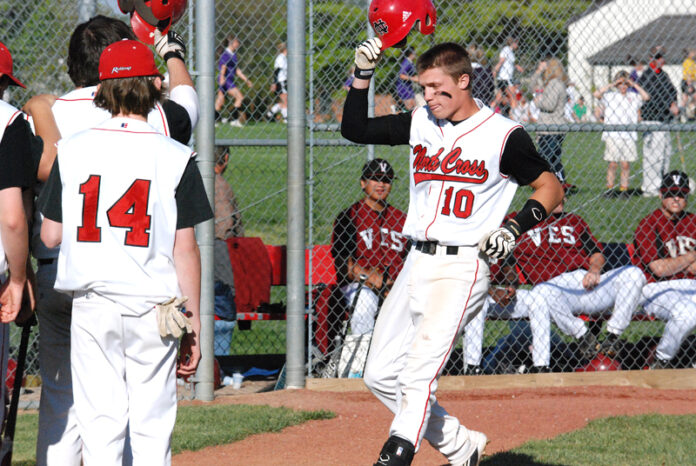 by Bill Turner
North Cross used its explosive offense to make quick work of Virginia Episcopal School as the Raiders dropped the Bishops 15-5 last Thursday afternoon at Porterfield Field.
North Cross scored a single run in the first, then plated four in both the second and third, followed by a five-run fourth to take a commanding 14-0 lead.
Raider starter Sam Lawrence breezed through the first four innings, and moved to first base to start the fifth when the 10-run slaughter run seemed imminent to end the game after five innings.
Virginia Episcopal managed to get to the Raider bullpen for five runs in the fifth, keeping the advantage under 10 runs, and the teams on the field.
Lawrence returned to the mound to stymie the Bishops in the sixth, and North Cross closed the deal with a quick run in their half of the inning.
Lawrence picked up the win, striking out eleven in his five innings of work. He helped his cause by going 3-for-4 at the plate with a solo homer and four RBIs.
Thomas Weaver continued his hot hand at the plate, needing only a single to complete his effort to hit for the cycle. His double, triple and home run finished a 3-for-4 day with six RBIs. Weaver had 3 home runs in the Raiders recent four-game stretch, and finished the game with 21 RBIs for the season. In addition to his solo homer Thursday, Weaver had a pair of grand slams home runs two weeks ago.
Matt Doughty and Edwin Saunders each added two hits for North Cross, who improved to 6-3 (4-1 VIC).