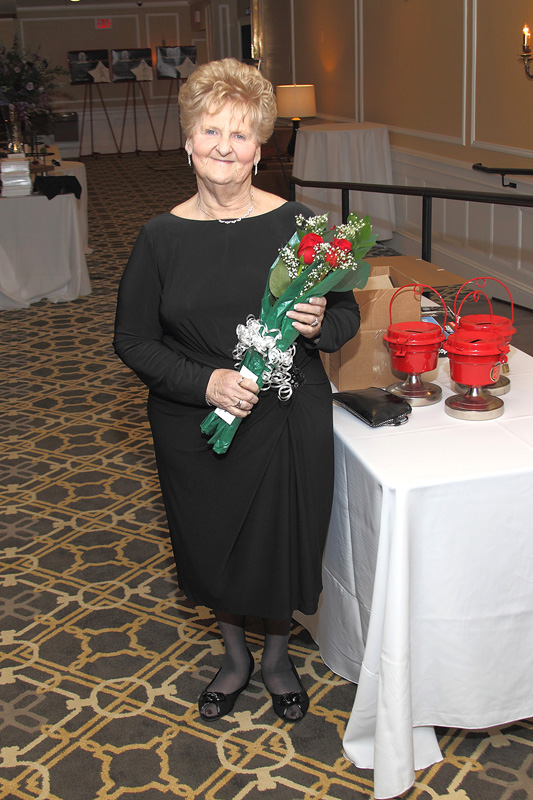 Odds are you may know someone who has experienced domestic violence.  They may not reveal their circumstances when they sit down in the church pew, but you know them none-the-less.  What you may not know is that there is a shelter in the Roanoke Valley called Turning Point that is run by the Salvation Army.  On a recent day it held a total of 50 people, 33 of whom are children.  Most of them arrived with the clothes on their backs.  Some of them were directed there by police officers.  Sounds ugly doesn't it?  Many of us don't want to look ugly in the face but ignoring the situation means that women and children are left in dire circumstances.
Darlene Young, the program director at Turning Point dreamt up a fundraiser that was held on November 12th.  The event was held at the Patrick Henry Hotel with "Dancing with the Valley Stars" providing entertainment and funding for a great cause.  Co-operation was necessary between seven local dance instructors and nine local notable personalities.   Hours of sweat and training produced dancers hoofing for dollars placed in traditional Salvation Army red kettles that served as voting booths.  Almost three hundred participants voted with their bucks and chose Melinda Payne of Salem and her dancing coach Bob Carroll as their winner.  At the end of the evening over $26,000 was raised.
 It costs $1450 per day to provide for 50 people.  Young states "It is only by the grace of God and the people of the Roanoke Valley that we get what we need."  Friendship Retirement Community was generous in offering support as the Title Sponsor.
It takes courage to leave what you know in order to protect yourself and your children.  An anonymous victim of domestic violence, now relocated to the Roanoke Valley, recalled her journey to safety and well being.  "It took me years to establish a safe house for myself, and months to be willing to move to it. It took another year for me to decide to legally end the situation I was in.  The journey was fraught with self doubt and pain.  I couldn't have done it without practical and emotional help.  Today I have a new life and wonderful opportunities, but the first step was very hard."
Young expressed a need for donations of practical items.  Money raised pays for heat, water, and the typical bills incurred for running a household.  It is still necessary to provide personal care items that most of us use every day.  Toothpaste, soap, diapers and other everyday hygiene items are necessary but expensive.  Socks and underwear are at a premium when you leave your home with the clothes on your back.  One of the items rarely considered are bus passes to make public transportation available for those trying to get around town to meet their needs for employment.  "We used to have a couple that provided  monthly bus passes for us, but the husband has died and that donation is no longer consistent" Young remarked.
This year's Dancing fundraiser was a great start but the need remains great. Please consider how you can help.
If you need assistance you can reach Turning Point and their help line at 540-345-0400. Visit the Salvation Army website at http://www.uss.salvationarmy.org/Roanoke   Personal care items can be dropped at Plaza 101 Salon and Spa, 3509 Hounds Chase Lane, Roanoke (next to Kabuki).