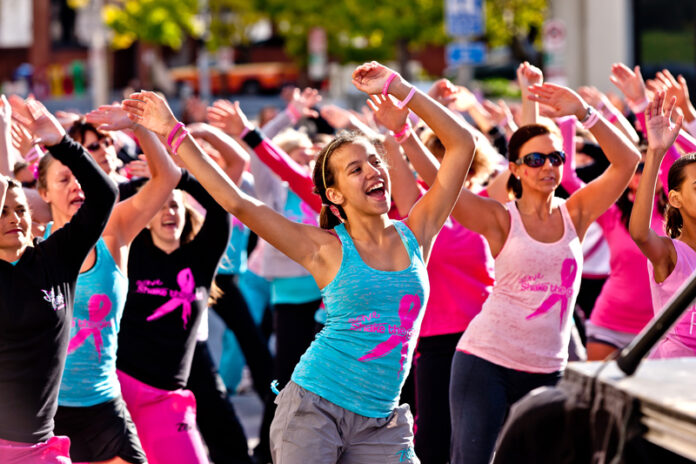 On October 15 "Just Dance Roanoke" hosted its 2nd Annual Party in Pink  Zumbathon charity event to benefit Susan G. Komen for the Cure in downtown Roanoke. Over 200 dancing participants of all ages, races, shapes and sizes flooded Franklin road and danced for two hours to raise over ,000 for breast cancer awareness.
 Zumba Fitness is a dance inspired fitness program that fuses Latin and International rhythms to create a dynamic, exciting, and exhilarating workout.  World wide, Zumba  Fitness instructors are hosting their own Party in Pink movement supporting Susan G. Komen for the Cure in the fight to end breast cancer.
 Just Dance Roanoke, is a team of dance fitness instructors led by owner, Sara Bremer who teaches Zumba Fitness and other dance inspired fitness classes across the Roanoke Valley. For more information on classes visit JustDanceRoanoke.com.