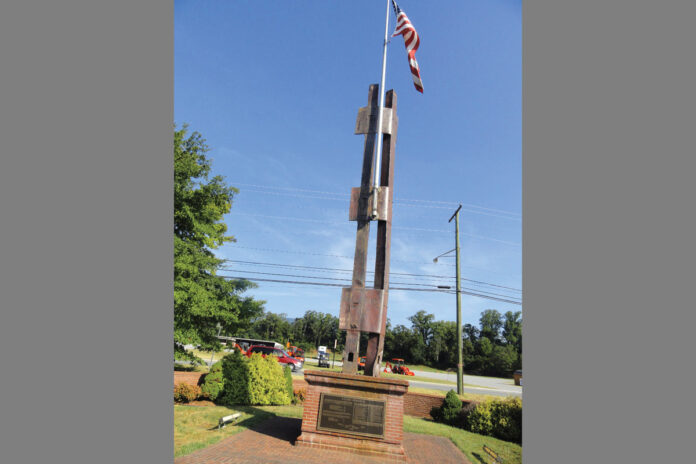 by Gene Marrano
What do you remember from ten years ago, on September 11, 2001? What were you doing when you heard – or watched on television – as jet airplanes slammed into the World Trade Center towers in New York, the Pentagon in Arlington and a cornfield in Pennsylvania?
Few can forget. The world has dramatically changed since then, and so has America, which found itself embroiled in two wars, in Afghanistan and Iraq, since 9/11.
Anyone who has been through the security procedures at a major airport knows what extra caution is being taken. We all remember the color-coded security system that ranked threat levels during the Bush administration, and several thwarted attempts by domestic terrorists to inflict more destruction upon innocent people.
Many have grappled with their thoughts towards people of the Islamic faith and the terrorist splinter groups that hide behind one of the world's largest religions. Some rejoiced when the Navy SEALS killed Osama Bin Laden after a nine year-plus manhunt, while others gave pause to think about that very notion – executing a man instead of bringing him to trial.
"The Day that Changed America" is an aptly titled commemorative service that will be held at the New Life Christian Ministries (5745 Airport Road) on September 11 at 4 p.m.
It is one of several events that day that will reflect on 9/11 a decade later. Since it's also a Sunday, expect to hear the topic addressed during regular church sermons as well. "The Day that Changed America at New Life Ministries is not associated with that congregation at all," said organizer John Woolwine, "but the church was nice enough to offer up their space."
Virginia Military Institute faculty member and Vietnam War veteran Brigadier General Alan F. Farrell will deliver the keynote address and a youth ensemble will provide the music at what is billed as a "Patriot Day Commemorative."
Farrell has also spoken at the Massing of the Colors, another annual event held at New Life. Vinton resident Angela Jasper will sing during the 9/11 event, as she has done at Massing of the Colors, a salute to military service. "His message is always timely and is well [delivered]," said Woolwine of Farrell; "he's a very thoughtful man."
The service will also include testimony from invited guests and foreign-born local residents who are now citizens, speaking about "why they love America," said Woolwine. "They have a remarkable story to tell of faith, courage and survival – people who have endured difficulties."
Green Memorial Methodist Church downtown will hold a special service at 10 a.m. that day, centered on 9/11 ten years later, as will First Presbyterian, according to Woolwine, who adds that Congressman Bob Goodlatte is expected to speak on the topic in downtown Roanoke that afternoon.
No doubt people will also gather at the 9/11 memorial located in the parking lot at Olde Salem Brick on West Main Street in Salem, a monument fashioned out of steel girders that came from the north tower of the World Trade Center. The former Olde Salem CEO, Fletcher Smoake, spearheaded the effort to bring the twisted metal wreckage to the Roanoke Valley, spending upwards of $40,000 in materials and labor to turn it into a suitable place to pause and reflect on 9/11.
9/11 indeed was an event that some see as "The Day that Changed America," a notion that many tell Woolwine about as he hands out fliers on the special program.
 "The one at New Life Ministries will have a special touch," adds Woolwine.  Contact him at 556-5338 for more information.
What are your memories of September 11, 2011? Let us know via e-mail by Tuesday, September 6 and we may print them in next week's edition: [email protected]