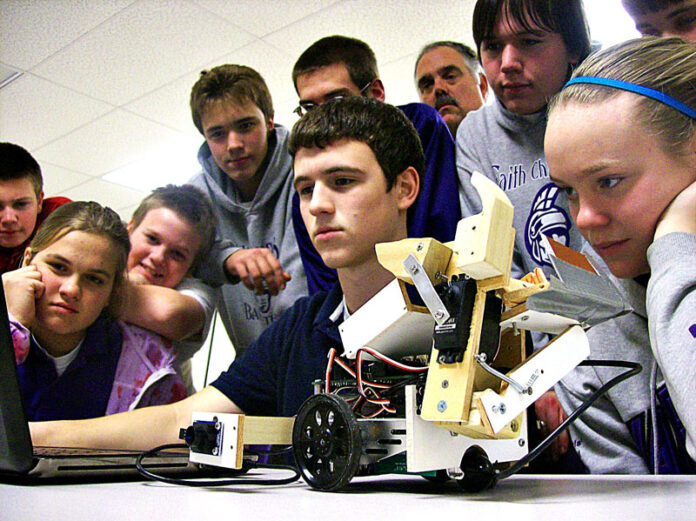 The Faith Christian School Robotics Team captured first place wins in last Saturday's robotics competition at Virginia Western Community College.
Each year, VWCC sponsors an autonomous robot competition for area schools. This year, thirty-six teams participated, with students ranging from middle school to college age. Participating teams were instructed to build a "tree-harvesting robot" capable of collecting six red colored dowels without moving the six green dowels, positioned around a route defined by a black tape line.
The Faith Christian School Middle School team took first place in the middle school division, and garnered for themselves "bragging rights" for the best overall time for a perfect run among all competing divisions. FCS Upper School team members earned first place in their division and took second place in the overall competition.
Saturday's event marked the fifth annual competition sponsored by the Department of Engineering at Virginia Western Community College.  Its stated purpose is for students to gain a better understanding of the design process and to "have some engineering fun."
For more information visit www.FaithChristian-School.com.