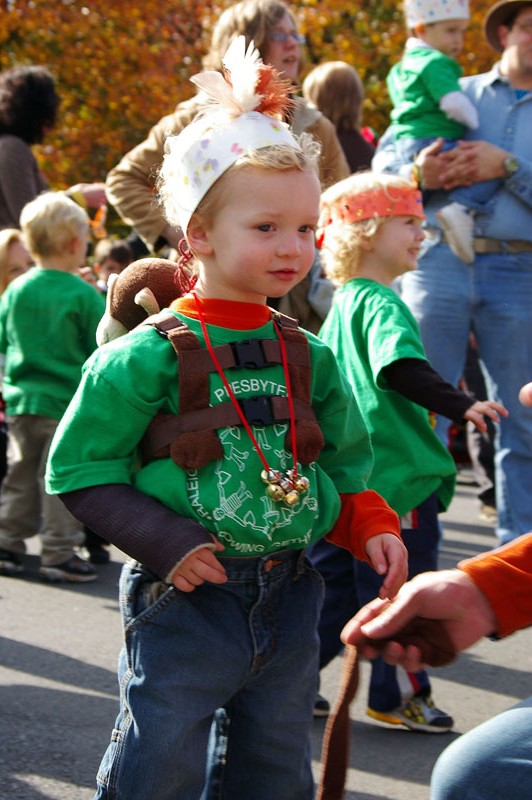 The Grandin Village Business Association is sponsoring the Annual Grandin Village Holiday Children's Parade, Saturday November 20th at 11 am.  The parade starts at Christ Lutheran Church (2011 Brandon Ave) on the corner of Grandin Road & Brandon Avenue and proceeds through Historic Grandin Village, ending at Mick-or-Mack (1312 Winborne St.). Held the Saturday before Thanksgiving each year, this is a neighborhood favorite and includes Santa on a Fire Engine and much more.
No registration is required to participate and children of all ages are welcome.  If you'd like to enter a float, come to the parking lot of Christ Lutheran Church between 10 a.m. and 10:30 a.m.  As this is a children's parade, only small floats will be allowed (wagons, etc). No motorized vehicles, please. Scout groups, dance groups and baton twirlers are encouraged to participate as well.  If music is needed for this type of group, then a motorized vehicle will be allowed for that purpose.
Boy Scout Troop 8 will be collecting canned goods for charity so please bring a donation.
For more information, contact Susan Stump at (540) 777-1790