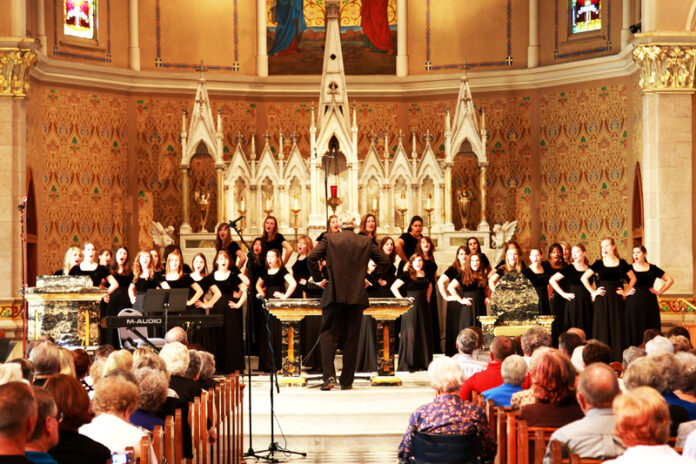 The Roanoke College Jazz  Ensemble and Roanoke College Choirs presented a joint program on Sunday, October 10th at St Andrews Catholic Church to a near capacity audience.  The choirs are directed by Jeffrey Sandborg and the Jazz group by Joseph Blaha.
Selections presented by the Jazz Ensemble included "Cooke's Delight" by Les Sabina, "I Got Rhythm" by George and Ira Gershwin, and "God Bless the Child" by Billie Holiday and Arthur Herzog.
Choral numbers were a Newfoundland folksong "The Blooming Bright Star of Belle Isle" by Eleanor Daley,  "I Can't Give You Anything But Love" by Jimmy McHugh, and "The Storm is Passing Over" by Charles Albert Tindley.
Selections on the newly installed "Jennie Laurie Memorial Organ" were "Air on the G String" and "Amazing Grace."
There was no charge for admission and all contributions went to help pay for the newly installed organ.
Photo and Story by Jim Bullington
[email protected]